Top Trumps Dalek Collectors Tin – Pictures
Top Trumps:Doctor Who Dalek Collectors Tin
Celebrate 50 years of time travel and amazing adventures with this incredible Dalek Collectors Tin! With two packs of Top Trumps, it's the ultimate card game for the ultimate hero: the eleven Doctors and his brave companions in the Allies pack, and scary monsters and deadly foes in the Enemies Pack.
Please note all images on this page were taken by ourselves…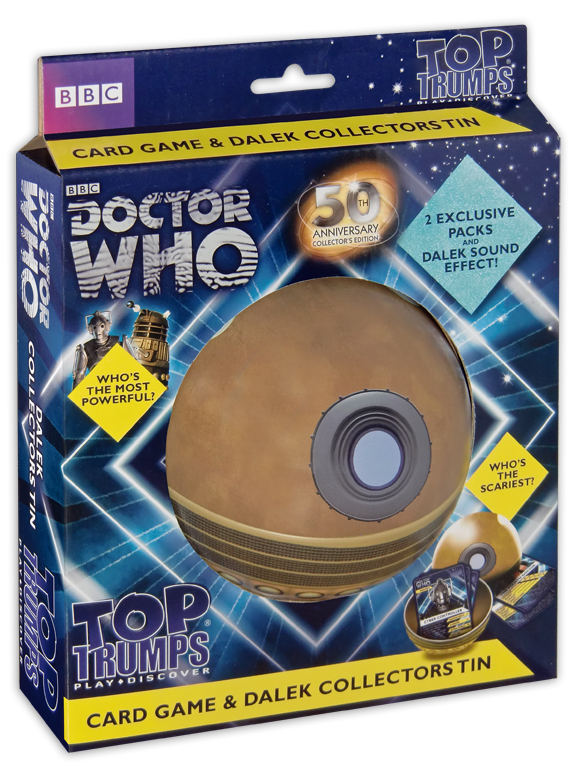 Keep them all in your Dalek Collectors Tin, with "EXTERMINATE" sound effect!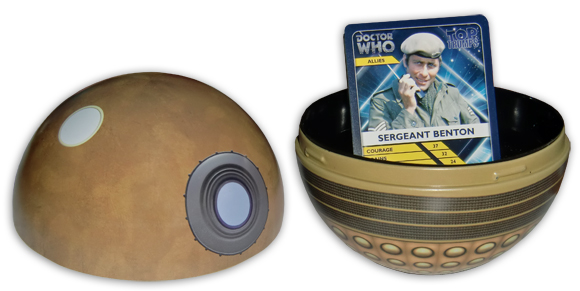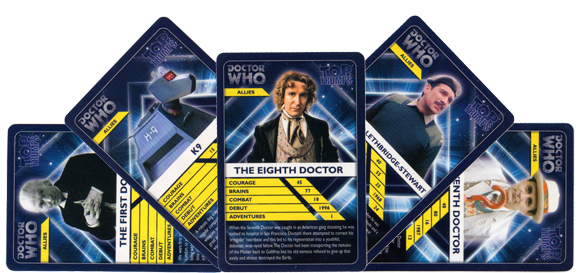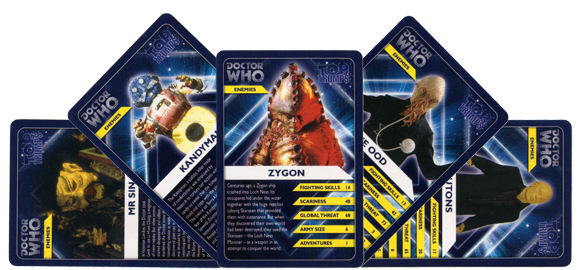 .