Doctor Who Titans 3″ Gallifrey Collection

Available to order as full Case or single blind packs from www.forbiddenplanet.com

Available to order as a full box in the USA from www.entertainmentearth.com

Available to order as a 4 pack in the USA from www.entertainmentearth.com
Celebrate the world's favourite space-and-time-travelling adventurer with the latest range of TITANS from Titan Entertainment – a multiverse of figures to collect!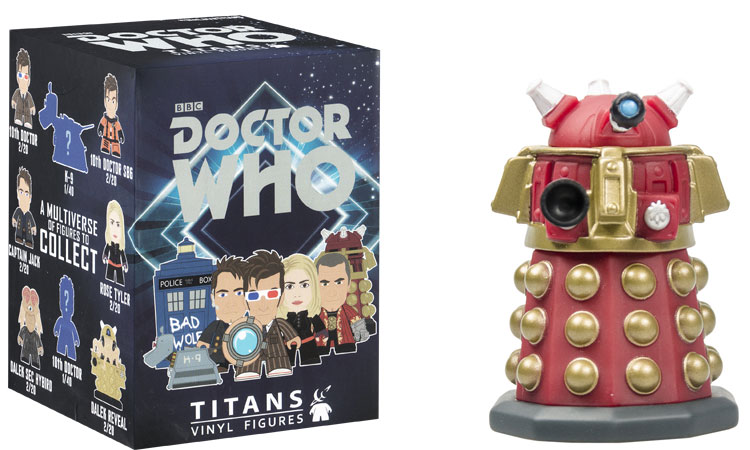 Our second collection devoted to the 10th Doctor, the Gallifrey Collection features allies such as the 'Next' Doctor Jackson Lake, the immortal Captain Jack Harkness and the lovable K9 alongside such notorious villains as The Master, the Supreme Dalek and Lord President of Gallifrey Rassilon!

Each figure is 3″ blind-boxed and certain figures come with a character-specific accessory.