Titan Comics 3rd Doctor Issue #1 Paul Cornell Signed
Available to order from www.forbiddenplanet.com
When something enormous and extraterrestrial crashes into Bedfordshire, the Doctor, Jo Grant, and the forces of UNIT under Brigadier Lethbridge-Stewart mobilize immediately to investigate – and find themselves in the middle of a pitched battle against a terrifying invader!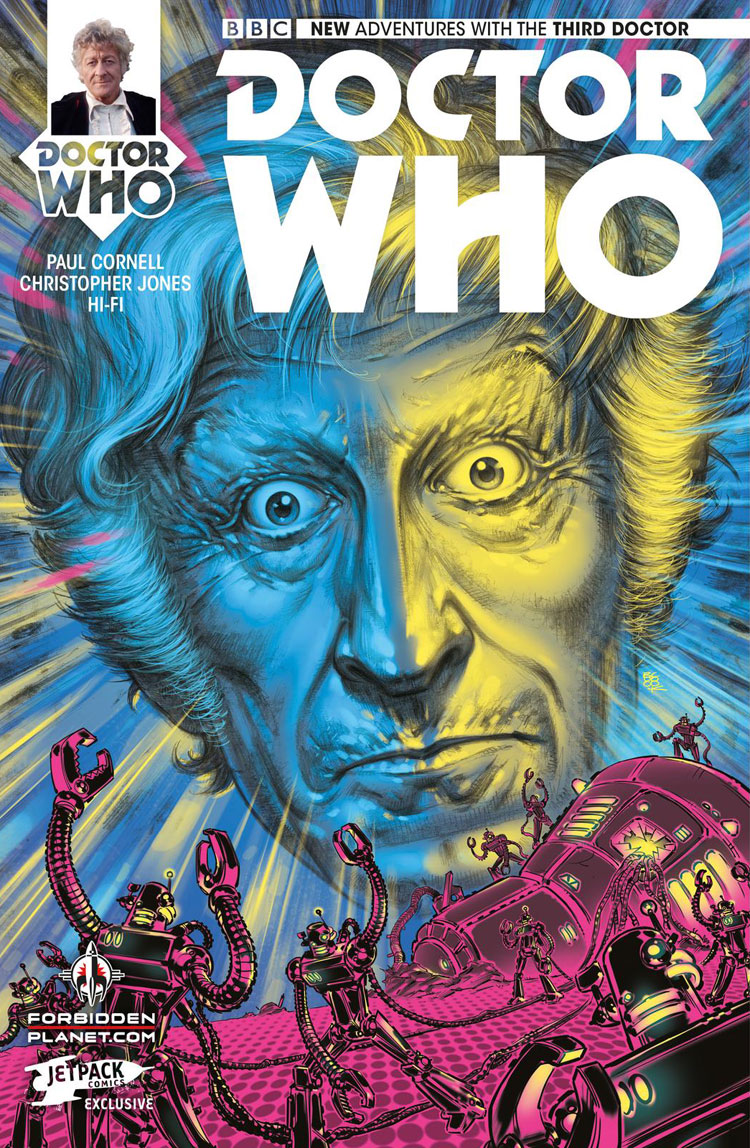 But the shocking face that awaits their return to base may tip their whole world off its axis.
The debut issue comes with five variant covers to collect: three art covers by artists Josh Burns, Simon Myers, and Paul McCaffrey, a photo cover, and a blank sketch cover.