This Planet Earth Weeping Angel
This planet Earth Full size Weeping Angel
From This Planet Earth…
"Welcome to the latest addition to our range. You are looking at the culmination of two years of work, heart and soul.
The Full Size Angel is an awesome replica moulded from an actual Angel from Blink. This is my personal favourite and after having my own in the garden for a while I am extremely pleased with the look and presence it has. Actually,' extremely pleased' is an understatement but I'm lost for more words. Dream some up yourself"
The Weeping angels appeared in the highly acclaimed third series Stephen Moffat episode Blink.
For information and more pictures on this, and other products including K9, New,classic and Movie Daleks and a full size Tardis please visit the This Planet Earth Website Here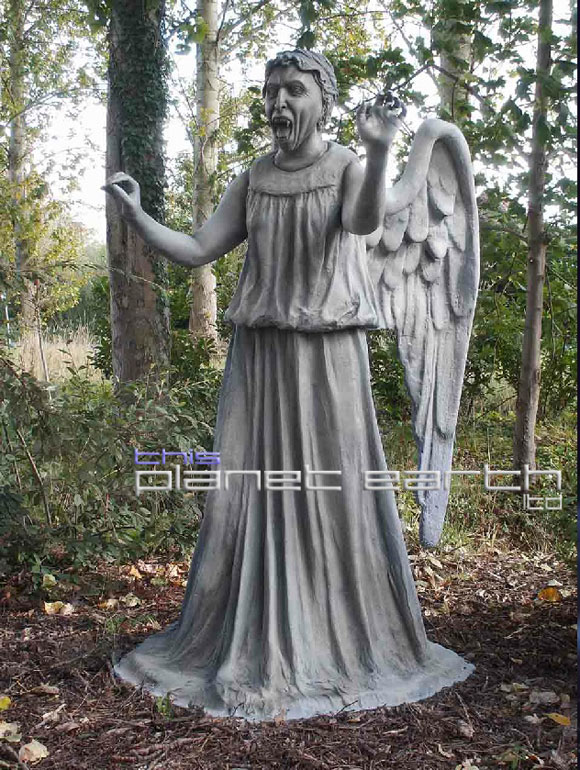 Image copyright This Planet Earth