ThinkGeek Mystery Doctor Who Generator
Available to order from www.thinkgeek.com
Are Weeping Angels giving you dry eye? Do Autons keep you up at night? Are you experiencing feelings of dread while hiding behind the sofa? If you've answered yes to these questions, then you need this Doctor Who Mystery Generator to inject some well-needed intrigue into your life.
This little bundle of joy will nab you five very cool Doctor Who goodies – and save you some cash, too! One of the goodies isn't a mystery – it's that awesome Exploding TARDIS tote you see in the picture above.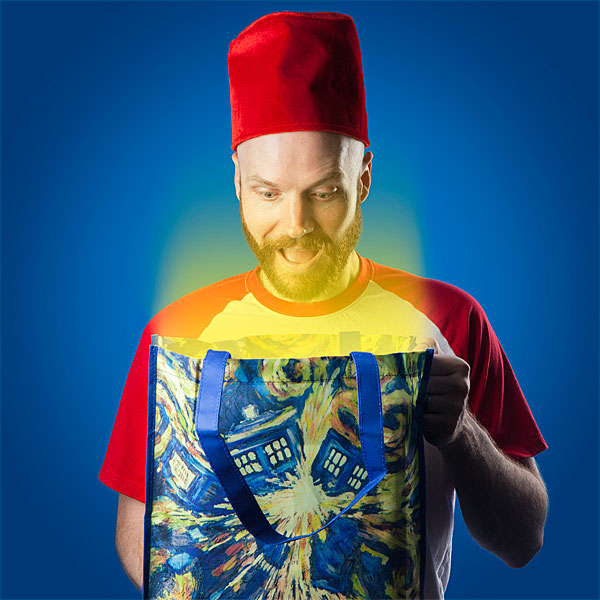 Measuring 14″ tall x 14″ wide x 3 1/2″ deep, it's great for groceries or for filling with a gift for a like-minded friend. Just keep in mind when stuffing it with tissue paper that you might need more than you'd think – it's bigger on the inside.
The rest of the mystery we're leaving just that. This combo offer is here at ThinkGeek for a limited time (and limited space), so if you want it, vworp to it.
Product Specifications
Doctor Who Mystery Generator
Officially-licensed Doctor Who merchandise
Five mystery products available for half their normal price
If you already have one of them, you do have friends who like Doctor Who, too, right?