The Who Shop 12th Doctor #1 Exclusive Cover
The Who Shop are extremely excited to announce our EXCLUSIVE cover for issue 1 of the brand new 12th Doctor Titan Comics series.
Limited edition to 1000 copies, with artwork by legendary 2000AD and Doctor Who artist Lee Sullivan, and only available at The Who Shop, these are not to be missed!
Available to order exclusively from www.thewhoshop.com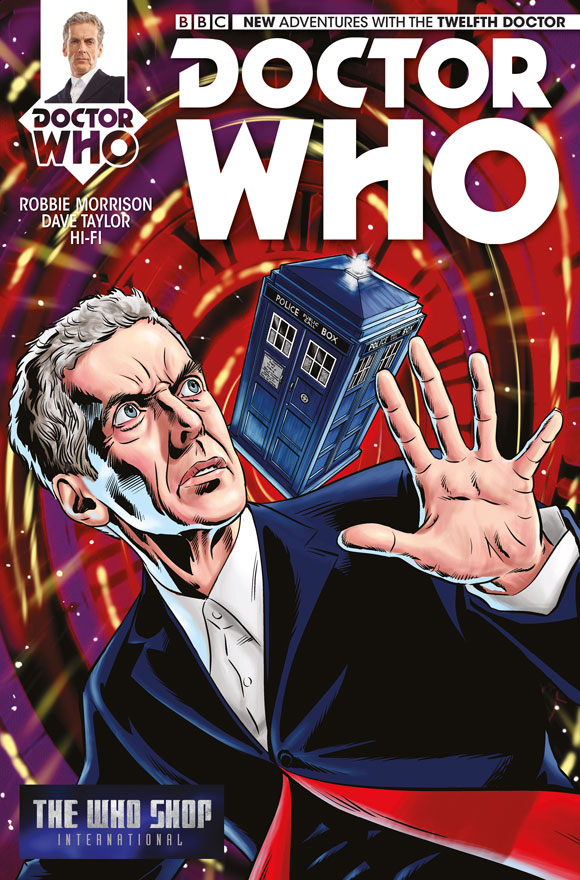 Thank you to everyone who has taken an interest in our exclusive cover for the new Doctor Who Titan Comics series featuring the 12th Doctor. Your feedback has been overwhelming and we cannot express our gratitude.
Regrettably we have to be the bearer of bad news at such short notice. Due to matters beyond our control, the entire 12th Doctor Comic series has been delayed to a release date of the 15th of October affecting all retailers. Despite our efforts, we will not have stock of the Exclusive cover for the release date as promised by the publishers.
Despite this, we are still going ahead with our signing with Lee Sullivan on Saturday 4th October between 11-3pm
We have arranged 100 Limited Edition prints to be sold on the day of the exclusive artwork. These will be available at £10.00 per print. We will also be selling a special package of both the limited edition print and the exclusive comic for a special price of just £12.00!
There will also be opportunities for personalised covers for the 10th, 11th and 12th Doctor comic series. Other artwork by Lee Sullivan will also be available for sale on the day.
Due to demand, we recommend pre-ordering through our website. Any orders placed online will be shipped out after the 15th of October once they have been signed.
We apologise for any inconvenience caused. We understand that people have already arranged transport and other such arrangements to attend.
For any other enquiries, please contact the shop directly. The Who Shop