Reeltime Pictures The White Witch Of Devil's End Blu-ray
Available to order from www.amazon.co.uk
THIS BLURAY IS SUPPLIED WITH A REVERSIBLE 1000 COPY LIMITED EDITION COLOURED SLEEVE. YOU CAN CHOOSE BETWEEN THE PURPLE OR GREEN, WHICH EVER YOU PREFER.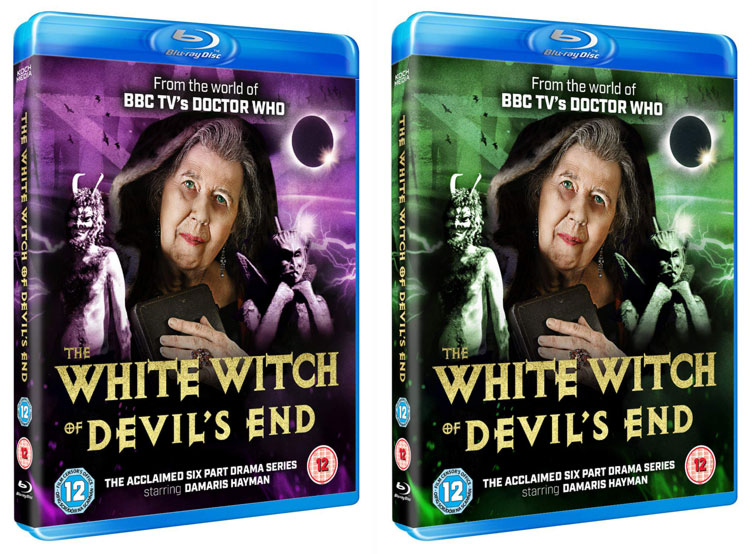 FROM THE WORLD OF BBCtv s DOCTOR WHO THE ACCLAIMED SIX PART DRAMA SERIES, available for the First time on limited edition bluray
A sequel to the DOCTOR WHO story THE D MONS.
WHITE WITCH OF DEVILS END stars DAMARIS HAYMAN, reprising her role as OLIVE HAWTHORNE from THE D MONS. Olive tells the story of her life from childhood to her final days as the magical guardian of Devil s End, fighting every face of evil imaginable. Olive must defend the village … but what happens as she reaches the end of her life? Who will protect the townsfolk then?,br >
SPECIAL FEATURES:
COMMENTARY by Damaris Hayman, Director Keith Barnfather and writers David J Howe and Sam Stone.
WEAVING MAGIC Behind-the-scenes.
THE SCRIVENERS The writers tell their story.
LINZI S TUNE Theme song singer Linzi Gold plus music video!
THE WHOOVERS PRESENT … Panel discussion with the creative team.