The Reign Of Terror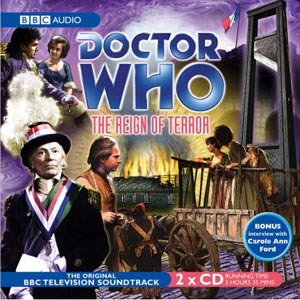 The Reign Of Terror
William Hartnell, William Russell, Jaqueline Hill and Carole Ann Ford star in this original television soundtrack of a classic Doctor Who adventure.
The TARDIS brings the Doctor and his companions to Robespierre's Paris, where they discover the French Revolution to be in full swing. Separated from each other, the group find themselves caught up in history as they struggle to stay alive and find their individual way back to the TARDIS.
Linking narration is provided by Carole Ann Ford, who played Susan in the original series. In a short bonus interview she recalls the time she spent working on the programme.