The Krotons Vinyl LP Soundtrack

Available to order in the UK from www.amazon.co.uk

Available to order in the USA from www.amazon.com #ad
Pressed on 10″ black vinyl.
Housed in a silver and purple duotone sleeve. The second archive release of a Doctor Who soundtrack since the Doctor Who 2005 British TV comeback, featuring a collection of 'special sounds' by British electronic composer Brian Hodgson. Doctor Who – The Krotons is a 4 episode Doctor Who serial first broadcast in weekly parts from 28 December 1968 to 18 January 1969.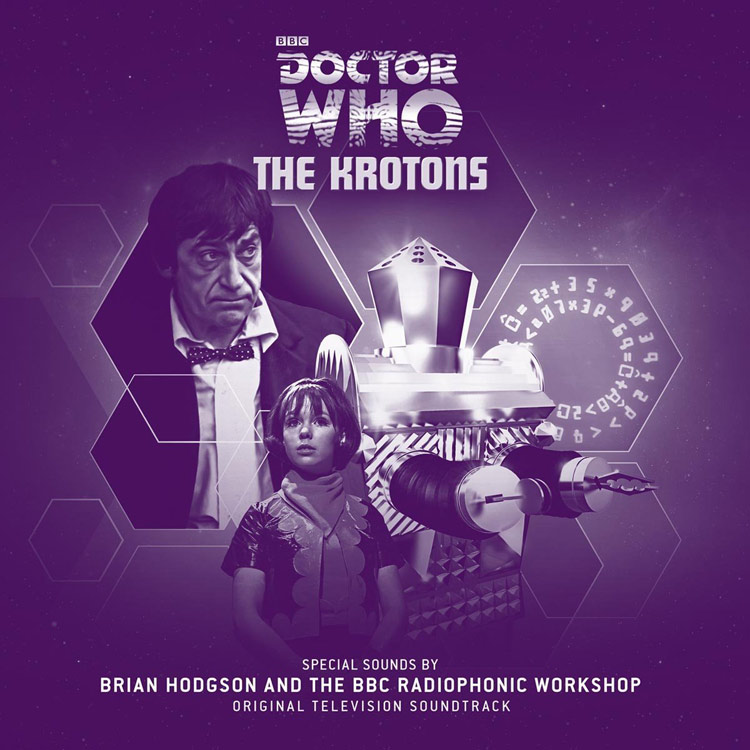 Brian Hodgson was a member of the BBC Radiophonic Workshop and worked closely with Delia Derbyshire, the seminal figure of English electronic music. As the original sound effects creator for Doctor Who he was responsible for the chilling Dalek voices and the powerhouse sound of the Tardis lifting off.
Brian created The Tardis sound in 1963, running a back door key for his mother's house along the bass string of a dismembered piano and treating it electronically. The sound of The Tardis lift-off is still in use.