The Invasion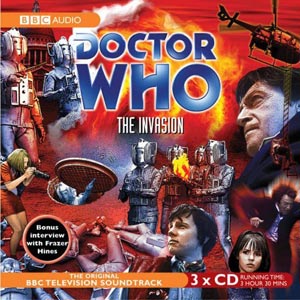 The Invasion
Patrick Troughton's Doctor encounters the Cybermen in London in this classic soundtrack adventure, narrated by Frazer Hines.
Arriving on Earth in 1975, the Doctor, Jamie and Zoe discover that the component manufacturers International Electromagnetics has a vice-like grip on the world's technology. When he encounters the firm's company director, the Doctor realises that there is something very odd about Tobias Vaughan…
Vaughan is in fact in alliance with the Cybermen, and together they are masterminding an aggressive invasion of Earth. If the Doctor and his friends are to defeat them, they must risk life and limb in an adventure of epic proportions.
In an exclusive bonus interview, Frazer Hines – who also narrates the soundtrack adventure – recalls his experiences of playing Jamie in Doctor Who.
This title was previously included in the 'Cybermen' limited edition tin.