The Enemy of The World DVD / itunes Download
The Enemy of The World DVD / itunes Download
The Enemy of the World, is the fourth six-part tale of Series 5 which first aired on the BBC in December 1967. Episodes 1, 2, 4, 5 and 6 had been missing from the BBC archives.
You can Pre order The Enemy of The World DVD from www.amazon.co.uk. Released November 25th
The Enemy of the World is available to download from itunes now

The TARDIS arrives in a futuristic Australia, where the genius Salamander has found a way to end starvation by harnessing the sun's energy and preventing natural disasters on a global scale. But there are those who believe Salamander's office is moving towards dictatorship. One such person is Giles Kent, and he is immediately struck by the Doctor's remarkable likeness to the great man.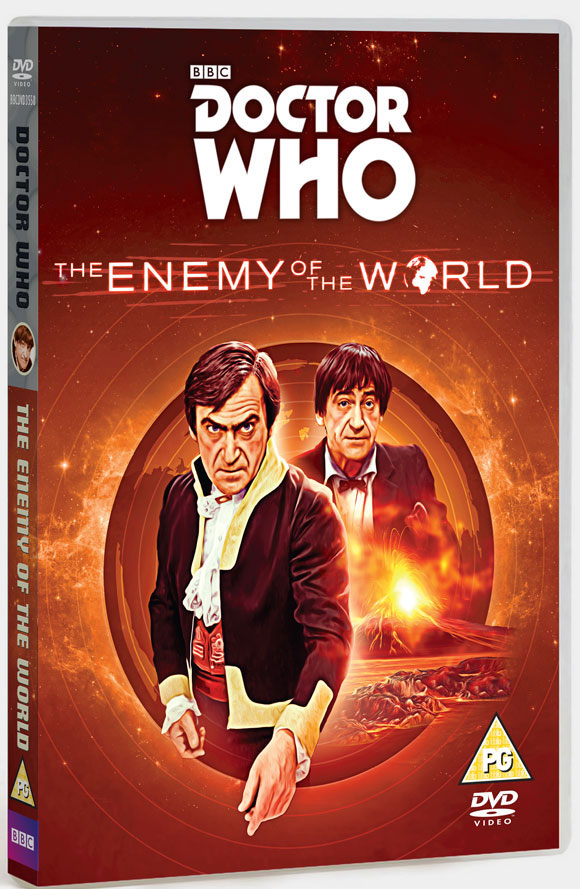 The Doctor and his companions infiltrate Salamander's top secret research station and uncover a web of lies on a massive scale. Unless the wholesale deception can be revealed, global war looks set to break out…