The Doctors Nano Recorder – Pictures
The Doctors Nano-Recorder
Record secret messages and play them back using this replica Nano-recorder and save yourself from the Silent! Features lights, sound effects and ten second voice record. Requires 2 x AAA Batteries (not included). 5+
RRP £14.99 Expected 28 June 2011.
The packaging… The nano recorder has a much more silver metal and heavily weathered finish than the promo images suggest…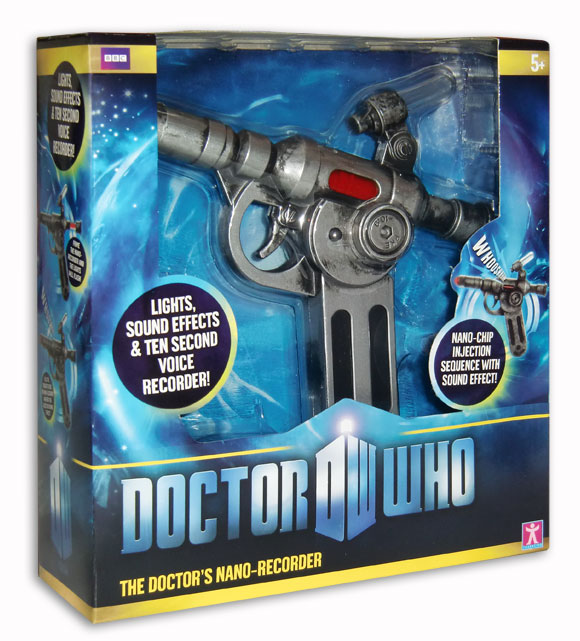 The actual Nano recorder itself… Two AAA batteries which fit in the hand grip are needed for the voice recording, lights and sound…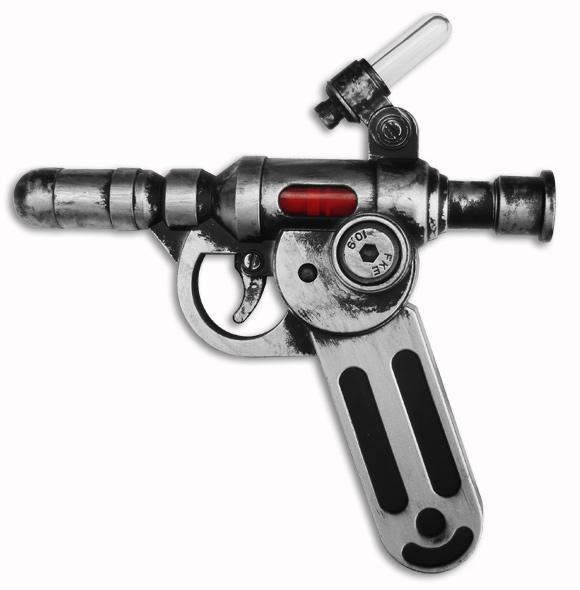 You hold the button in on the side and start recording your message when the "beep" sounds. To play it back you pull the trigger twice. I am no expert on these things but the voice recording was much better than i was expecting.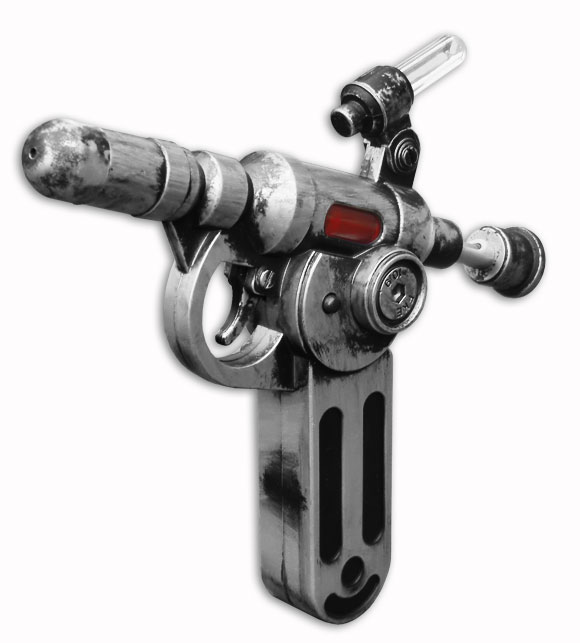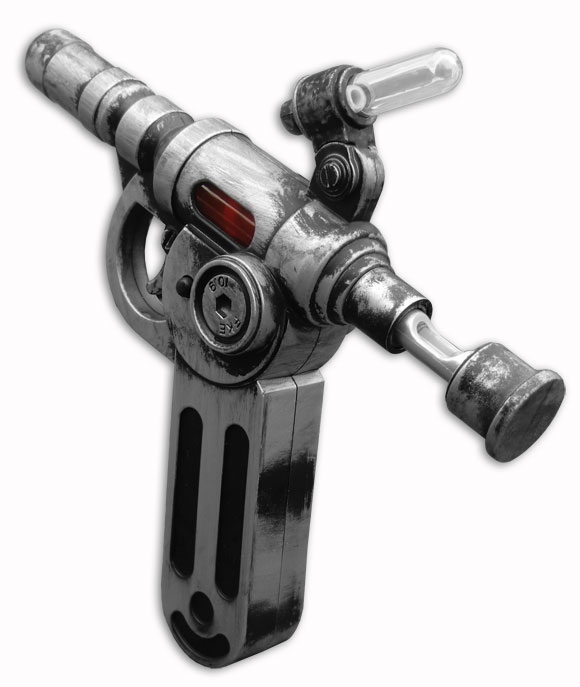 The official images…