The Doctor, the Widow and the Wardrobe Blu-Ray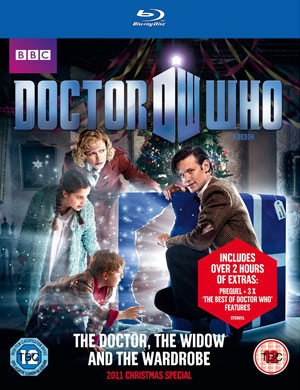 The Doctor, the Widow and the Wardrobe Blu-Ray
Listed by Amazon for release on January 16th 2012.
It's Christmas Eve, 1938, when Madge Arwell comes to the aid of an injured Spaceman Angel as she cycles home, in this year's Doctor Who Christmas Special, starring Matt Smith as the Doctor.
Includes over 2 hours of extras including the prequel and 3 "best of Doctor Who" features.