The Dead Line CD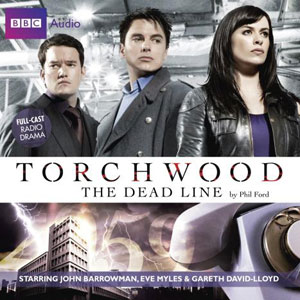 When a Cardiff hospital is inundated with patients who have fallen into coma-like trances, Torchwood moves in to investigate in the third part of this brand new series of extra-terrestrial investigations starring John Barrowman, Eve Myles and Gareth David-Lloyd.
The trances appear to have been triggered by phone calls, all received on retro phones and made from a number that hasn't been active for more than 30 years.
Determined to find out who's been calling the unfortunate victims, Jack rings the mysterious number – two, zero, five, nine. It seems to be a dead line … until Jack is called back.
The third and final episode, The Dead Line, is written by Phil Ford. .
Released 6th August 2009.