The Big Issue Doctor Who Cover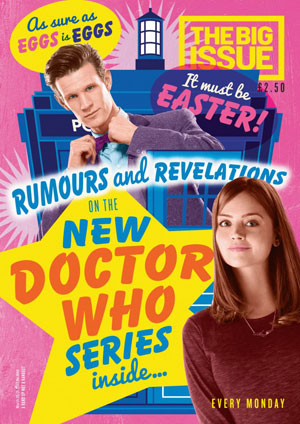 The Big Issue Doctor Who Cover
Look Who's on the cover!
Snow drifting, winds whipping, power out and roads closing – must be springtime, Easter in fact, and so ripe for a Big Issue Doctor Who on-set visit and cover.
What does the 50th anniversary bring for Doctor Who?
What's the score with his new assistant?
These questions and more are answered as Adrian Lobb, who knows about such things, heads to see the new series being filmed and talks to Matt Smith, new companion Jenna-Louise Coleman and current boss Stephen Moffat.