The Adventures of K9 and Other Mechanical Creatures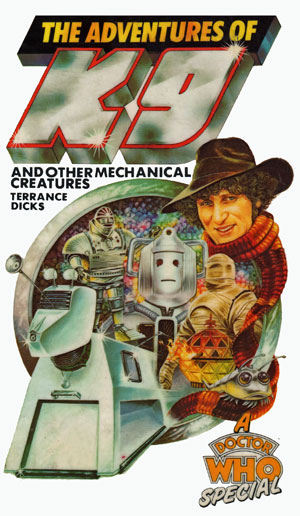 The Adventures of K9 and Other Mechanical Creatures

Hello!
This is the Doctor.
Here's a book all about my faithful friend, K9. As you know, K9 is a kind of robot dog – though he'd sooner be described as a completely-mobile, self-powered computer with multi-sensory circuits and built-in defensive capabilities.
K9 has been my faithful companion on many adventures, saving my life quite a few times, so I think he deserves a book of his own.
I'll also be telling you about some other amazing mechanical creatures I've encountered on my travels through Space and Time, some surprisingly friendly, others very dangerous indeed.
'Commence read-out programme, Master!'
K9's impatient to begin. He doesn't mind sharing a book, just as long as he's first. For an automaton, he's got a very well developed sense of his own importance! On with the book then – and now it's time to meet that incredibly brave, enormously intelligent, handsome, faithful, versatile, mobile computer – K9! There, is that good enough?
'Affirmative, Master!