The Abominable Snowmen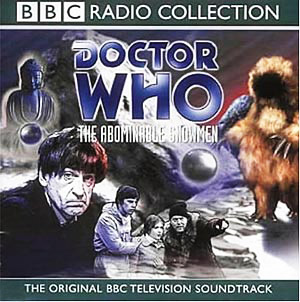 The Abominable Snowmen
Doctor Who MerchandiseBy Mervyn Haisman, Henry Lincoln
Patrick Troughton stars as the Second Doctor in this six-episode classic adventure from 1967, which sees his first ever encounter with the deadly Yeti!
Tibet, 1935: English explorer Travers is determined to track down the mythical Abominable Snowmen which are said to roam the Himalayas.
When the Doctor and his companions visit the nearby Detsen monastery they discover that the Yeti are all-too prominent. In fact, they are out to kill anyone who comes near…
Frazer Hines, who also played Jamie in the story, provides linking narration in this chilling tale from 1967, only one episode of which survives in the television archives. Deborah Watling plays Victoria, whilst, Jack Watling, as Professor Travers, would later make a return appearance in The Web of Fear, also available from the BBC Radio Collection.