Sixth Doctor's Cat Lapel Pin
UK buyers select GDP option. Screen prices do not include VAT. Shipping cost seem the same for multiple items. Posted within Europe so no import costs to pay.


Available to order in the UK or USA from www.abbyshot.com

Also available to order from www.amazon.com #ad
The Purrrfect Gift for the Ultimate Whovian!
It's said that a cat has nine lives. Well, the Doctor has nine…plus infinity! Maybe that's why the Sixth Doctor wore this really cool cat pin on his lapel. Show your love for the immortal one by picking up your officially licensed Sixth Doctor's Cat Pin! Direct from the legendary Doctor Who universe, this is one piece of fashion bling that will stand the test of time.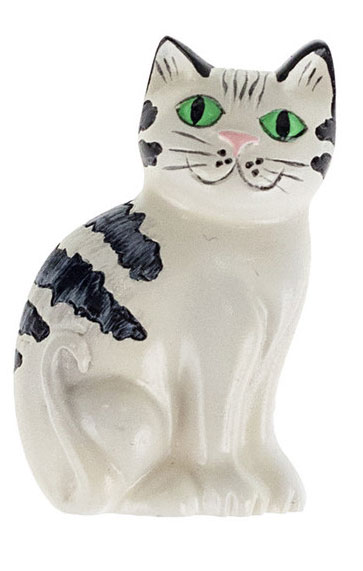 Attire can vary while you're on the non-linear clock, so fortunately the Sixth Doctor's Cat Pin goes with anything! Pair it with a sports jacket, add it to a T-shirt and jeans, or even pin it to your PJs. A sharp wit and superior intellect is all well and good, but nothing substitutes for eloquent attire. The Sixth Doctor's Cat Pin will quickly sink its claws into you (figuratively) and become a wardrobe favorite, going wherever you and the TARDIS end up in time and space.
Strut with supreme confidence and avoid fashion extermination by getting your Sixth Doctor's Cat Pin now. Do what is necessary – your companions will love it!