Sherlock 5″ Action Figure UK/USA Pre-order

Available to order in the UK from www.forbiddenplanet.co.uk

Also available to order in the UK from from www.bbcshop.com

Alternatively available to order in the UK from from www.forbiddenplanet.com

Available to order in the USA from www.entertainmentearth.com
I'm not a psychopath…I'm a highly articulated action figure! Do your research.
Are you S-H-E-R-locked?
Now you can carry London's only Consulting Detective around with you to help solve crimes, deliver a cutting verbal blow to your office frienemy or simply strike a pose. Underground Toys presents the 5inch Sherlock Action Figure!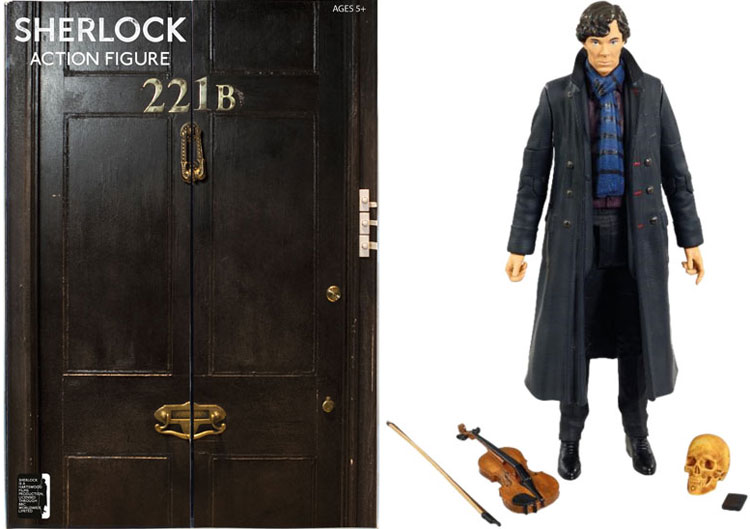 A highly detailed recreation of the eponymous sleuth, this stunning and fully articulated high functioning sociopath comes complete with character specific accessories such as Sherlock's mobile phone, his violin and of course, the skull! Do your part for Queen, Country and the Crown Jewels, and grab your Sherlock action figure today!