SFX Magazine Issue 191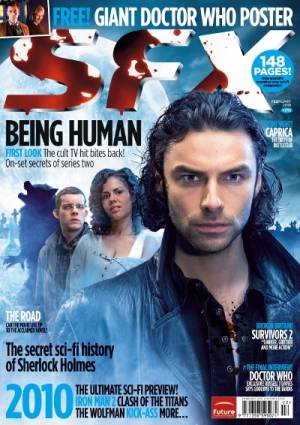 SFX Magazine 191
In The Latest issue Wednesday December 16, 2009

Free Doctor Who poster!
Tennant, Cribbins, Simm, oh my! Celebrate the end of an era with this spiffing (and massive) landscape poster taken from the tenth Doctor's final adventure in The End Of Time.
It's one of the best pieces of artwork to come out of new Who so far with a striking contrast between The Master's post-apocalyptic wasteland and Wilfred Mott's winter wonderland. Just remember to avoid Blue tac when mounting it in the living room, or else the old man won't be best pleased.
Plus…
Feeling down after the tenth Doctor's final bow? Cheer yourself up with everything you need to know about intrepid robot dog K9's new show.
Spoiler Zone
Continuing coverage of Supernatural, FlashForward, The Vampire Diaries, Stargate Universe, Merlin, The Sarah Jane Adventures, Heroes, Fringe, Smallville, Defying Gravity, Medium, Sanctuary and Ghost Whisperer. As well as the first verdict on new shows V, K9 and Misfits.
For full information go to the SFX website Here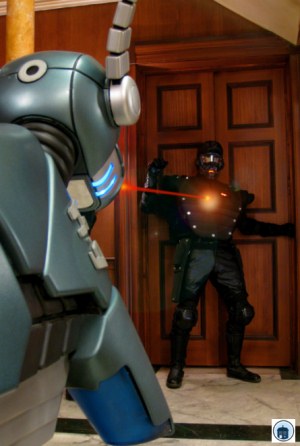 Sci Fi Now Magazine issue 36
Sci Fi Now Magazine will be running an article on The new K9 series in issue 36 due shortly.You can see information on the magazine Here
The first 13 episode titles have now been revealed and are as follows…
1 Regeneration
2 Liberation, Part 2 of 1
3 The Korven
4 The Bounty Hunter
5 Sirens of Ceres
6 Fear Itself
7 Fall of the House of Gryffen
8 Jaws of Orthrus
9 Dreameaters
10 The Curse of Anubis
11 Oroborus
12 Alien Avatar
13 Aeolian