SDCC 2016 New 13 Doctors Figure Set on Show

The page is live but not available to order yet, keep checking at www.toysrus.co.uk
---

Available to order in the USA from www.thinkgeek.com

Also available to order in the USA from www.calendars.com

You can also usually find this set on www.amazon.com #ad

Available order in Australia from www.popcultcha.com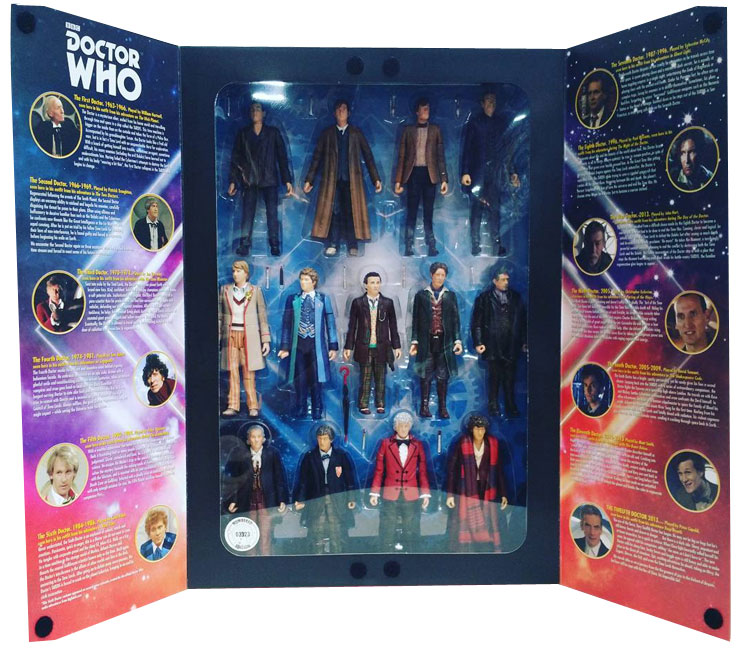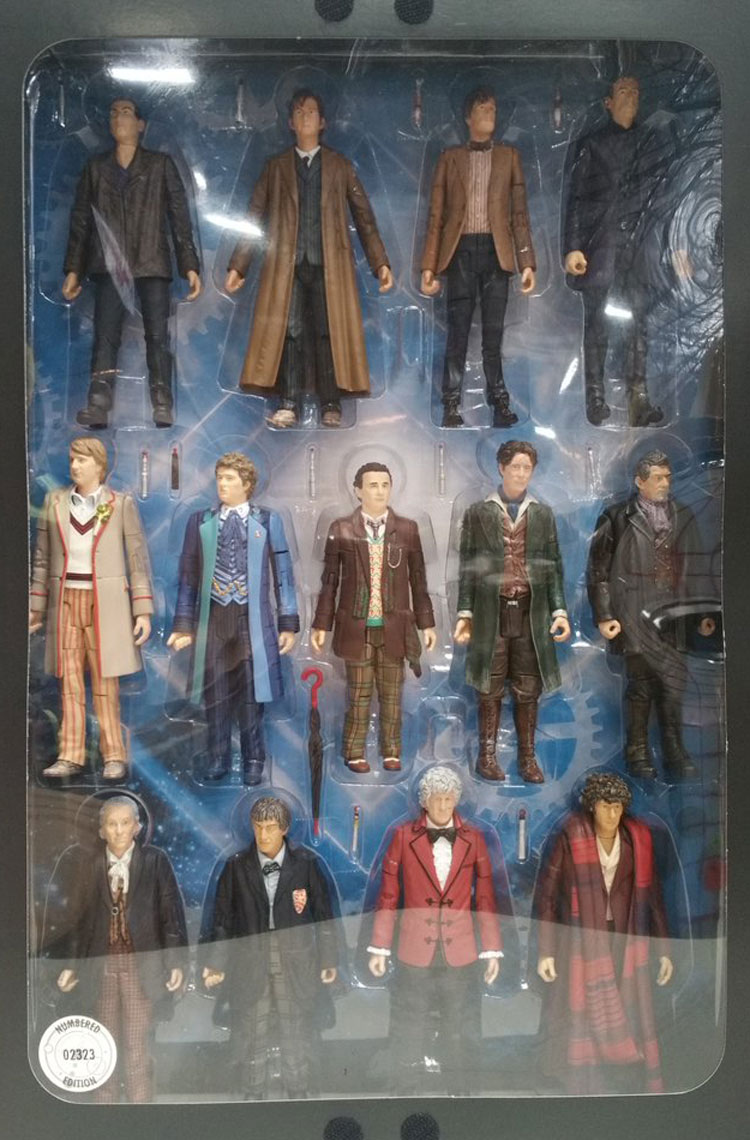 Its that time of year again with SDCC 2016 about to start
Wednesday saw previews night between 6-9 pm, that's 2-5am in the morning for people in the UK.
From what we can see nothing new was on show.
It starts on Thursday at 9.30am which is 5.30pm in the UK so no late night waiting for any information.
If anything is on show it should soon become clear.
The only Doctor Who items we know of so far are the 2 Titans, Ghost 12th Doctor and Glitter Tardis, Titan Comics, an electronic 20 questions Tardis, 5.5 "x 7" giant mug and Rory's Story Cubes.
This year we have noticed the "exclusive" title has been dropped in many cases and replaced with "first to market" which means it is only sold there first.
I suspect all eyes (where Doctor Who is concerned) will be on the Underground Toys Stand where, assuming its on show, something "big" is coming (and no its not the mug)…