Save £25 On The 11 Doctors Coin Set
Save £25 On The 11 Doctors Coin Set
Use coupon code DRWFOB at www.minted-UK.com to claim £25 off the purchase price of the 11 silver coin Fob-watch set normally retailing at £440. Offer valid until the end of January 2014 or while stocks last.
After the successful release of the silver Tardis coin and the 250-mintage gold version, attention turns to the Doctors themselves with this fancy 12-coin release showcasing the actors that have played the role within the tv series continuity, (so no Peter Cushing, the movie Doctor).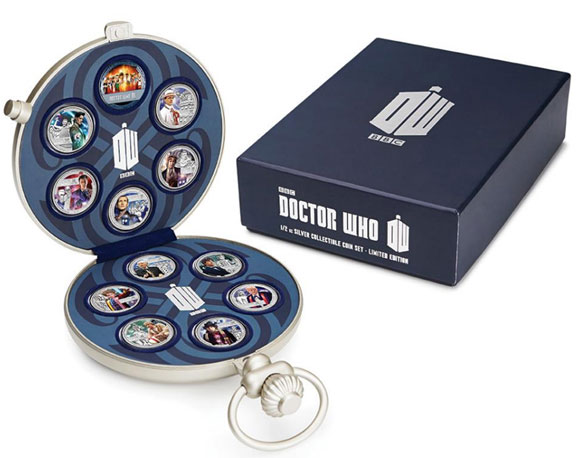 The set compromises a large replica of the Doctors famous pocket fob watch into which are placed 11 of the 12 coins, all of which are 1/2oz of 0.999 silver. There is a space left to put in Peter Capaldi's Doctor later on when it's released next year.