Rubbertoe The 12th Doctor's Sonic Screwdriver Replica
Available from www.rubbertoereplicas.com
Rubbertoe Replicas is proud to present the new FULLY LICENSED 12th Doctor's Sonic Screwdriver!
The 12th Doctor's Sonic is truly an iconic and beautiful collector's piece, and as a genuine, licensed piece made and signed by the prop's original maker, will no doubt hold and even increase it's value well into the future.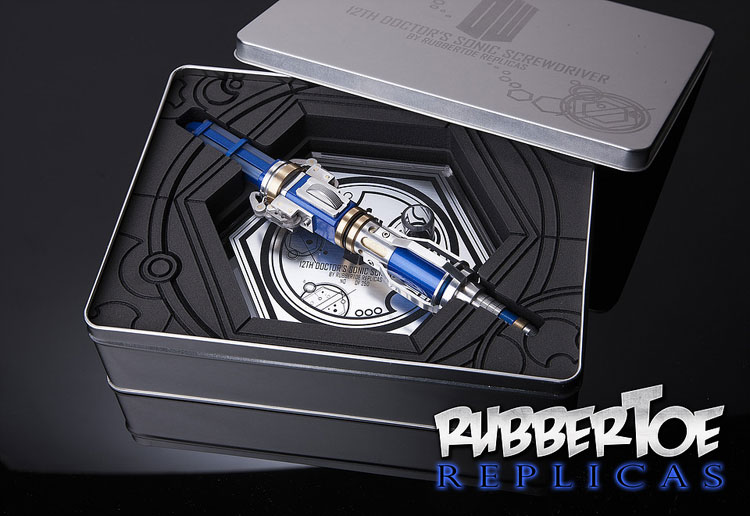 Filming for the new series of Doctor Who starts filming in May 2016; Rubbertoe will be providing the production with two brand new 12th Doctors sonic screwdrivers (in addition to the one Nick has already made) that will be be identical to the sonics we are offering you here.