RubberToe Replicas The Tardis Siege Mode Cube
Available to order from www.rubbertoereplicas.com
The Tardis in 'siege mode' been one of our favourite prop makes of the recent series of Doctor Who.
The Tardis has shrunk and is in trouble; it's just about to flattened by a train! The Doctor pulls an emergency lever to transform the Tardis into its rawest form, no way in, no way out.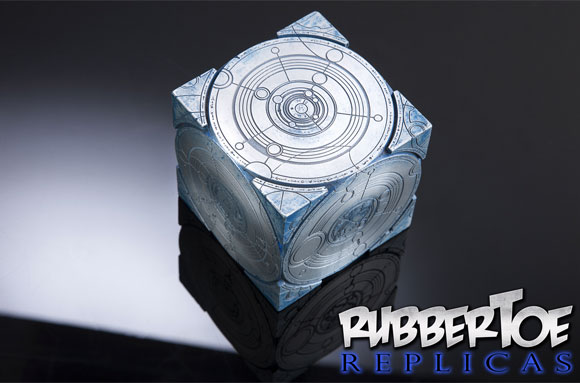 It's a beautiful prop to look at, and fits in so well with the Rubbertoe range that when we had the design we knew it was meant to be! We hope you enjoy owning it as much we enjoyed making it.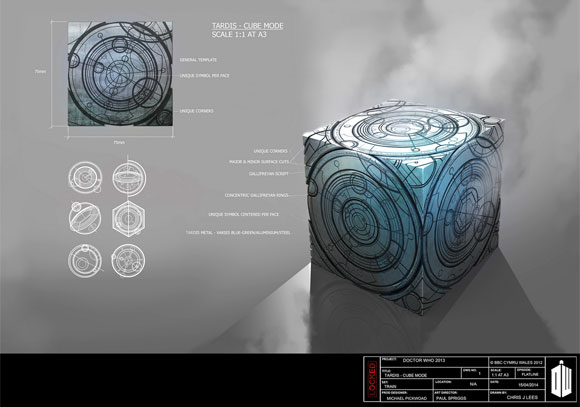 As with all Rubbertoe Replicas, the Tardis Cube is made using the same techniques and materials as the original prop. To see a detailed account of how we made the original, with step by step pictures of the prop's construction, click on the link on our home page.
The cube comes packed in its own Doctor Who themed gift box.