RubberToe Replicas The Power of Three Cube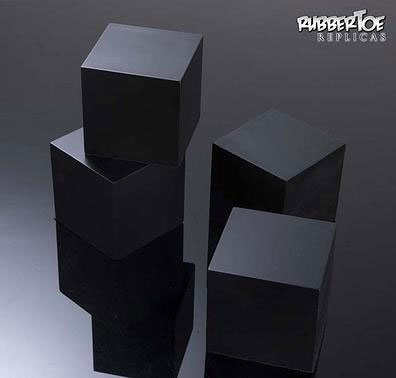 RubberToe Replicas The Power of Three Cube
"We don't know how they got here, what they're made of or why they're here"
– Kate Stewart
Well, now we do! These are an exact replica of the cubes used by the Shakri in the episode 'The Power of Three' to attempt to destroy the human race.
They are made using the same moulds, the same materials and the same techniques as the screen used prop. The only small improvement we have made is to put a little felt on the bottom to protect your surfaces. The cubes are good and weighty too so they make an attractive paperweight.
They are also very tactile; you won't be able to put them down! And the best bit is that you can have loads of fun freaking people out by leaving them around the place!
The cubes come in their own Doctor Who themed gift box.
See the full range and order this item at www.rubbertoereplicas.com. You can also follow them on Twitter or Facebook.