RubberToe Replicas Gallifreyan Sonic Screwdriver Holder
Gallifreyan Sonic Screwdriver Display Holder
This beautiful brass effect sonic screwdriver stand is the perfect place to display your sonic; the design is again part of the Doctor's name in Gallifreyan.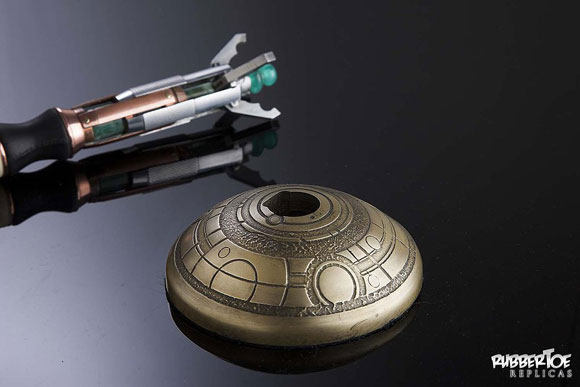 It is primarily made to hold any official version of the 11th Doctor's sonic; toys, remotes, torches, and of course the real deal, as pictured (and no, you can't have them. Sorry.) Although It will take any sonic screwdriver, the fit will not be as quite as snug as the 11th Doctor's.
The stand has a felted bottom to protect your surfaces, and comes in its own Doctor Who themed gift box.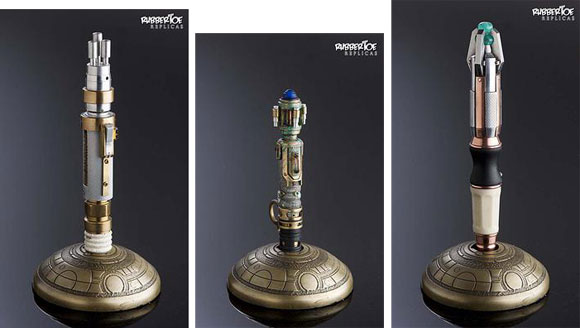 See the full range and order this item at www.rubbertoereplicas.com. You can also follow them on Twitter or Facebook.