Rubbertoe 1:1 Scale The Moment
Available to order from www.rubbertoereplicas.com
Rubbertoe is pleased to present…
The Moment 1:1 Ultimate Artisan Prop Replica
Limited run of 20 made by original Doctor Who prop maker Alan Hardy!
The Moment was the most powerful and most dangerous weapon in all of creation, described as the Galaxy Eater, which the Doctor intended to use to end the Last Great Time War. The Moment was capable of destroying Gallifrey, Daleks and whole galaxies within a single moment, hence its given name.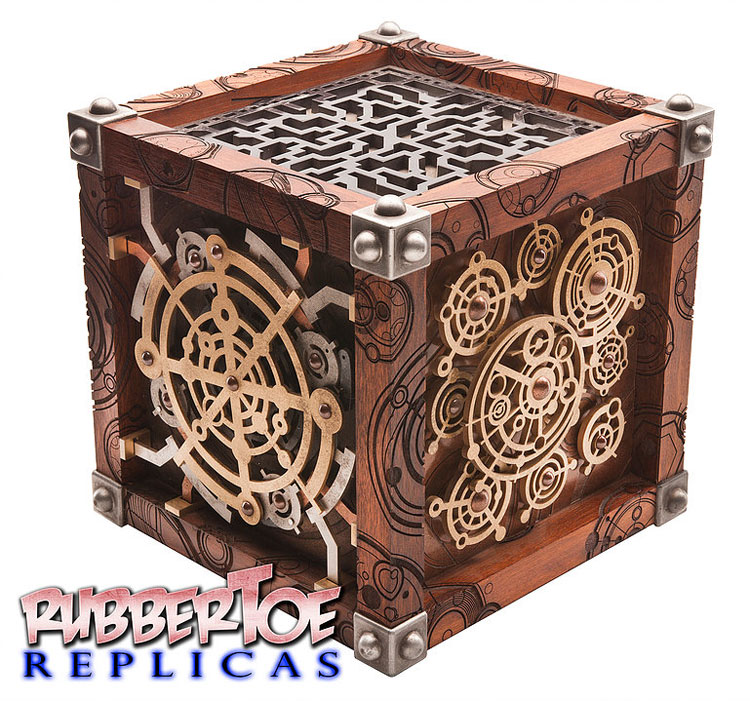 As always, we aim to give the discerning Doctor Who collector absolute authenticity. This special edition full scale Moment has been handmade for Rubbertoe by Doctor Who Prop Maker Alan Hardy, who made the original prop for the show. Made exactly as the prop seen on-screen to the same finishes and size using the original CAD files and moulds.
Only 20 of these replicas will be personally made by Alan Hardy, who continues to work on Doctor Who as head of the props fabrication department. This is a rare opportunity to own this absolutely authentic piece of Galifreyan technology!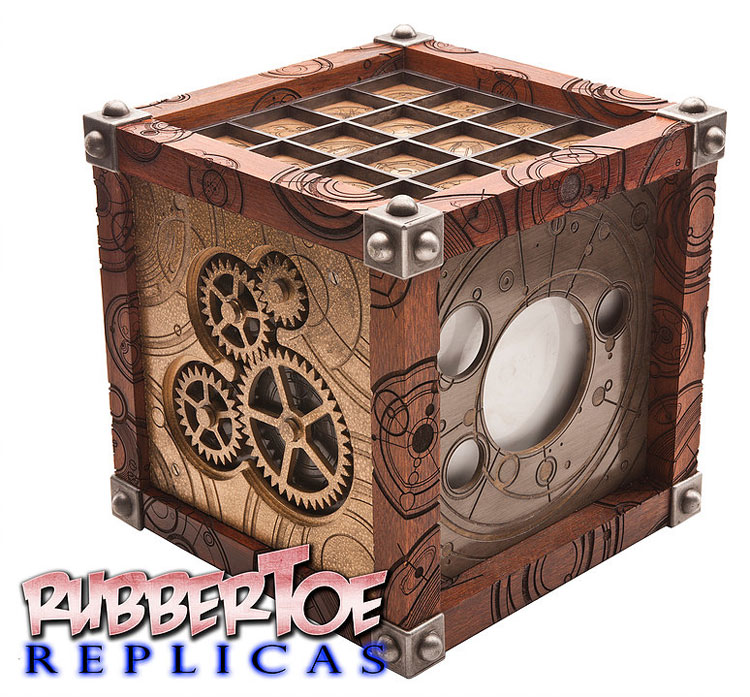 Orders will only be open for a couple of months as Alan will soon be back to work on the Christmas 2017 episode. Please be aware of a 1-3 month lead time from point of order.
Each replica will come with a plaque signed by the prop maker with it's unique edition number.
The Moment measures 300mm cubed and is made from a combination of perspex, resin, sapele wood, laser cutting, laser engraving and casting. Hand built and finished to match the screen used prop.
Additionally, The Moment was able to create tears in the fabric of creation called time fissures that would allow people and objects to pass from one time period to another, possessing a trans-dimensional awareness of the past and future. It also had a sentient interface with telepathic abilities, enabling it to read the thoughts and memories of those who intended to use it