Rubbertoe Evolution of the Cyberman Coasters
Now available to order from Rubbertoe via www.ebay.co.uk
Also available to order from www.rubbertoereplicas.com
Rubbertoe Replicas is pleased to present the Evolution of the Cyberman! This stunning four piece set features four of our favourite representations of one of the most iconic characters in Doctor Who history.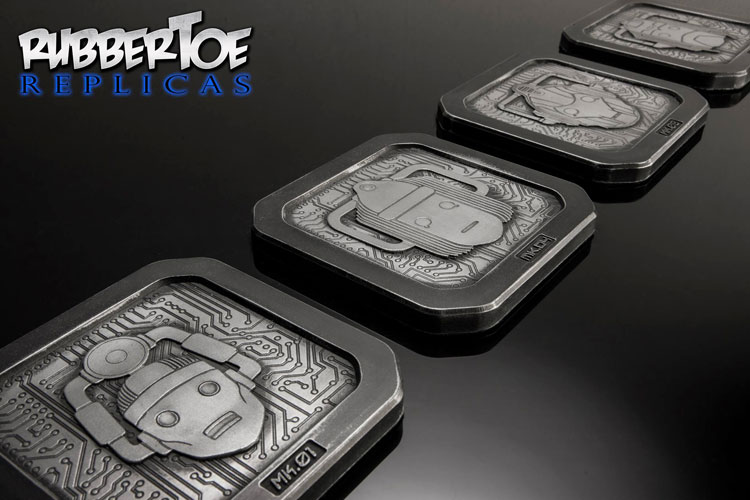 The Cyberman has continued to evolve over the last SO years, with changes and advances in costume and prop-making. However, the cold menace that has had us hiding behind the sofa for the last 50 years, Is the same now as it was when the first Cybermen appeared on our screens in 1966.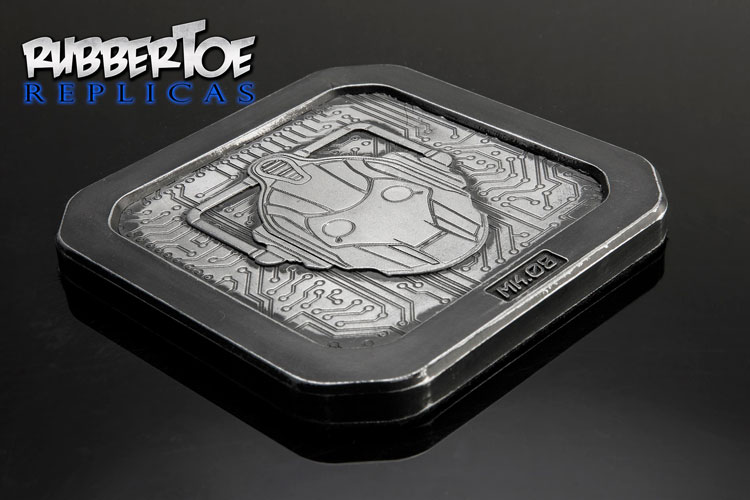 Featuring the Mark 01, Mark 04, Mark 05 and Mark 08 Cyberman head designs, these stunning coasters are cold cast from resin and aluminium with a distressed industrial feel. They are pleasingly weighty, and also look amazing framed up in sequence on the wall.
Special introductory price £21.99! Perfect Doctor Who gifts and presents!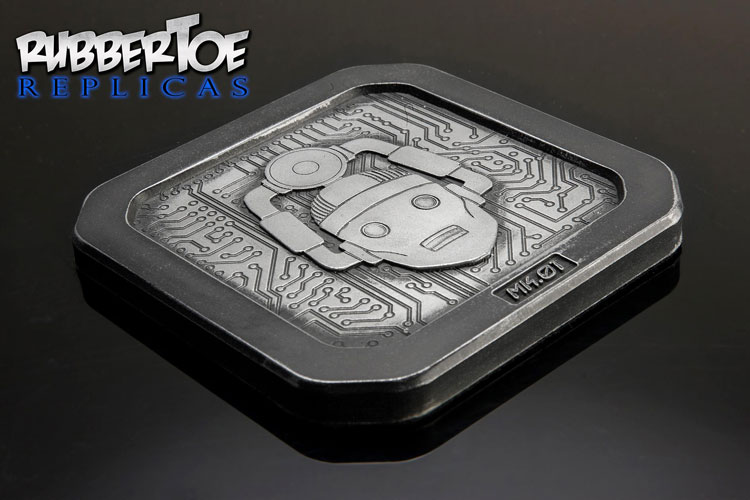 The coasters come packed in their own Doctor Who themed Gift box. Also available to purchase from Rubbertoe Replicas are custom made stands to display your coasters in all their glory, or to use as a back-drop to your sonic screwdriver.