Rubbertoe Doctor Who Neural Block
Available to order from www.rubbertoereplicas.com
As seen in the series nine finale 'Hell Bent', the Neural Block was intended to be used by the Doctor to wipe all life without him. However, overhearing his conversation with 'Me'.
Clara realises what he intends to do, and using the Sonic Sunglasses, she reverses the polarity on the device, so that it will wipe the Doctor's memories of her instead. She tells the Doctor what she has done, but he is sceptical of her success.
The Doctor and Clara eventually agree to activate the device together, and take a 50/50 chance on whose memories will be wiped. In the end, it is the Doctor who loses his memories of Clara.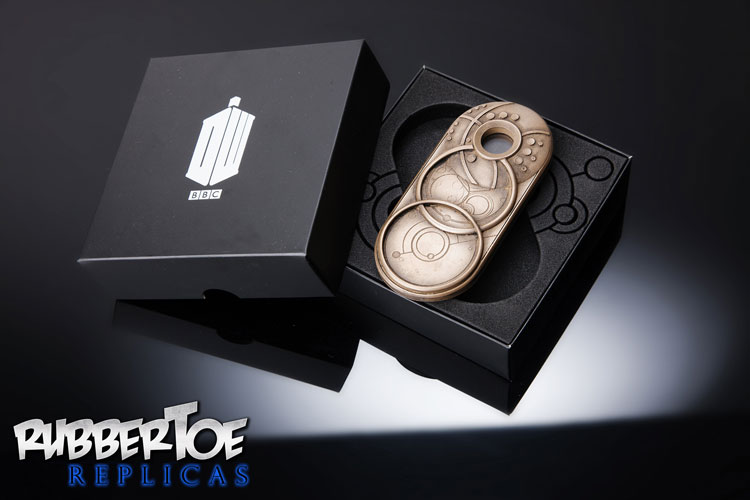 The original prop was made right here in the Rubbertoe workshops and, as you would expect from a Rubbertoe product, our replica is made in exactly the same way as the screen used version.
The Neural Block is cold cast from resin and bronze, and then hand buffed and aged to an attractive patina. It has beautiful detail, and is a stunning piece both as a prop replica and a piece of decorative artwork in its own right.
The Neural Block comes in a Rubbertoe box, with an attractive Gallifreyan inspired foam insert.