Robert Harrop Solonian Mutant – A Closer Look
With thanks to Robert Harrop
Figurines are available to order while stocks last from www.robertharrop.com
Following on from the already sold out Christmas 2018 Edition Clockwork Soldier this Solonian Mutant is from the 3rd Doctor 1972 Story The Mutants.
This is another figure that really shows Harrops at their best. A faultless finish gives this figurine a very realistic appearance and is just as impressive from the back as it is the front.
The delicate hands and mandible are reinforced with pewter.
As usual we like to let the pictures do the talking and we have no doubt short and long term collectors will be highly delighted with this latest offering.
This is also the second figurine to be supplied in the new style packaging.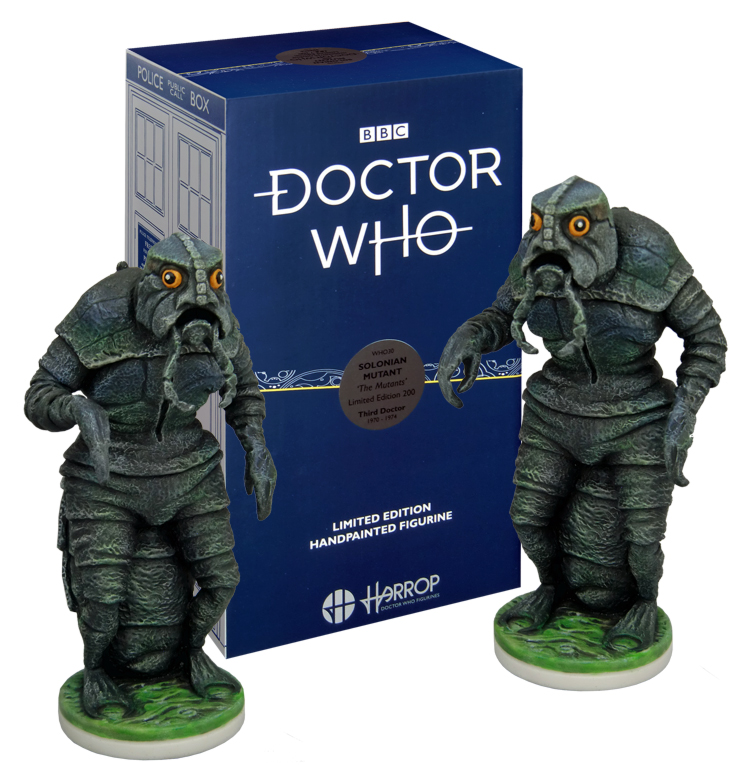 Harrops seem to have settled on edition sizes of 150-250 which sell out relatively quickly and realistically you now need to order these as soon as they become available if you want as complete a collection as possible.
They seem firmly committed to the "Classic Era" with recent figures being a very welcome move away from the more traditional monsters.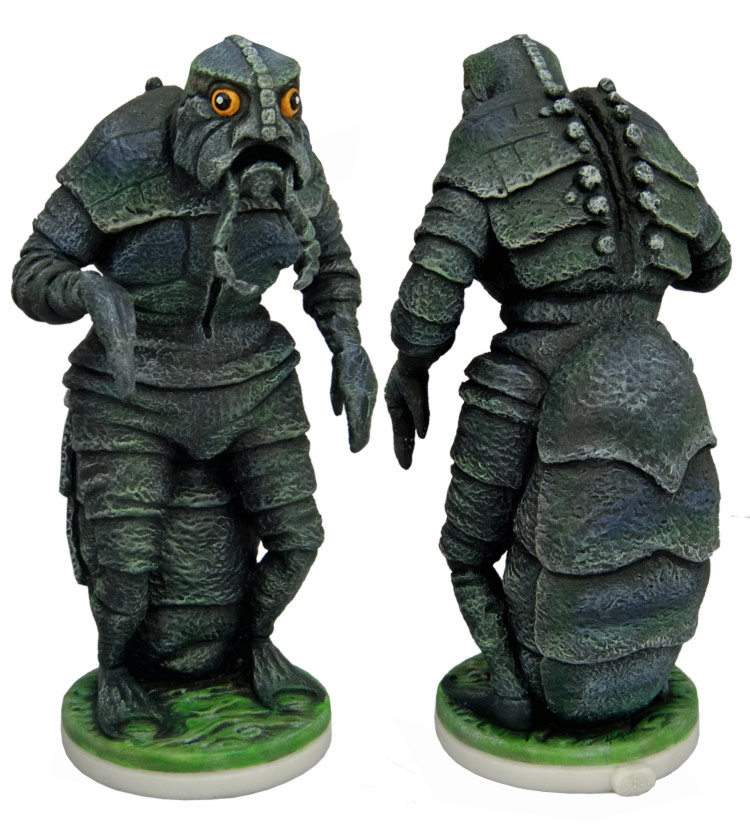 Future figurines include a special edition of Patrick Troughton (Second Doctor) in a special Monochrome paint pattern.
This will be of a lower edition size than normal and will be released in March.
Omega (The Three Doctors) and Morbius are due over the coming months.
They are also currently working on pieces from Tomb of the Cybermen, including a Tomb Cyberman and Cyber-Controller, plus Tomb insignia and Cyber-Mats.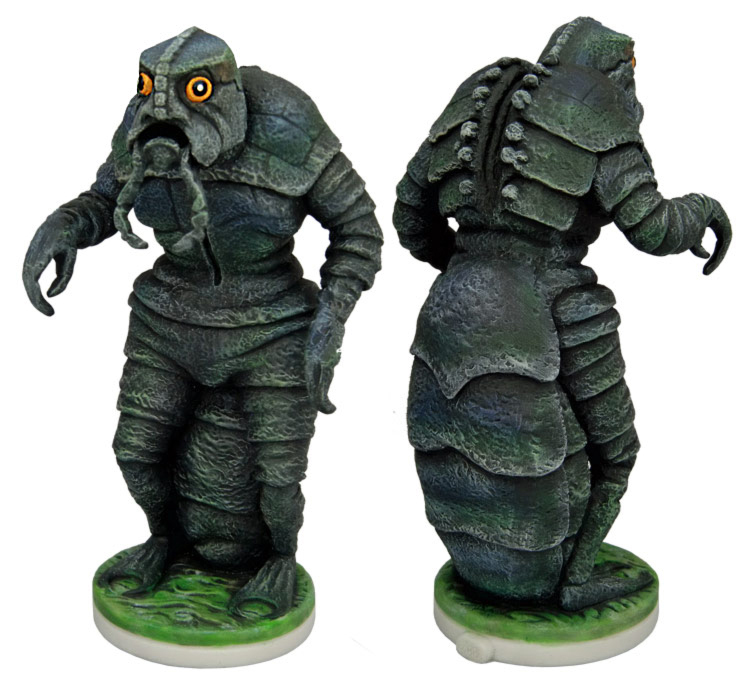 Harrops recent offerings include the already sold out clockwork soldier, K9 and the featured Solonian Mutant.