Robert Harrop Cyber Leader (1975) Limited Edition 100
Available to order while stocks last from www.robertharrop.com
"Locate and destroy all animal organisims!"
The time ring from 'Genesis of the Daleks' takes the Doctor and his companions back to Space Station Nerva, to a period many thousands of years earlier than their previous visit. The station is currently acting as a beacon warning space traffic of the existence of a new asteroid orbiting Jupiter. This asteroid is what was left of planet Voga, a planet with an extremely high gold content and thought to be destroyed by the Cybermen.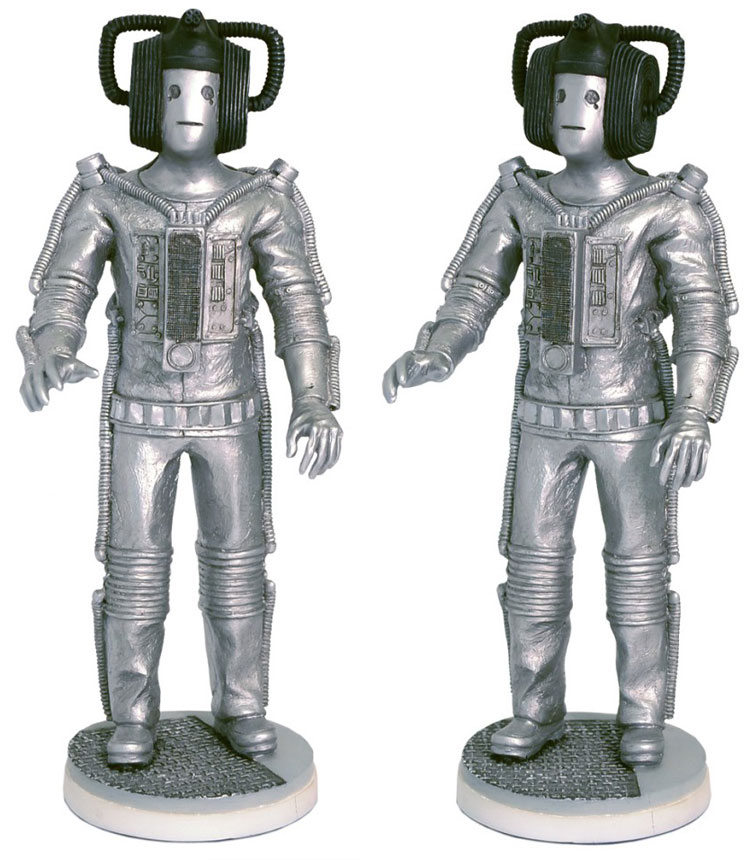 The Cybermen are a race of cyborgs who are among the most persistent enemies of the Doctor. Originally a wholly organic species of humanoids originating on Earth's twin planet Mondas, they began to implant more and more artificial parts into their bodies as a means of self-preservation. This led to the race becoming coldly logical and calculating, with every emotion deleted from their minds.
A Limited Edition Handpainted figurine / statue from the Doctor Who Collection
Designed and Sculpted in Shropshire, England by Robert Harrop Designs
Traditionally Hand Sculpted by Simon Boden.
Official BBC License. Each piece is approved by the Doctor Who television production team at BBC Wales in Cardiff. Additionally, the Doctors are approved by the actors themselves
Approximately 7.5 inches tall
A Limited Edition of Only 100 Figurines Worldwide
Individually hand numbered with a unique number on the base
Comes complete in a presentation box with information card and a Certificate of Authenticity!
In partnership with the BBC, Harrpos have meticulously hand sculpted a range of 1:12 scale, hand cast and hand painted Doctor Who figurines, each made to strict Worldwide Limited Editions.
As a mark of provenance, each Limited Edition figurine will be numbered with a unique Edition Number and will come packaged in a presentation box with an Information Card and Certificate of Authenticity!
---