Rewind – The Three Doctors DVD Corgi Set
Rewind – The Three Doctors DVD 40th Anniversary Gift Set
The Three Doctors DVD Special Edition Gift Set Featuring a Model Bessie Car by Corgi and a printed card of the DVD cover. Released in 2003 for the 40th Anniversary.
UNIT HQ comes under attack by an alien force, and The Doctor has no other option but to call on his own people, the Time Lords, for help. Breaking the first Law of Time, the first two Doctors are lifted out of their time-streams and sent to help the third. But in a universe of anti-matter, an all-powerful figure from Time Lord history is waiting, and even three Doctors may not be enough to stop him…
The decision to make a story that reunited the first three Doctors to celebrate Doctor Who's tenth anniversary was almost inevitable, and the resultant four episodes are a delightful nostalgia-filled romp.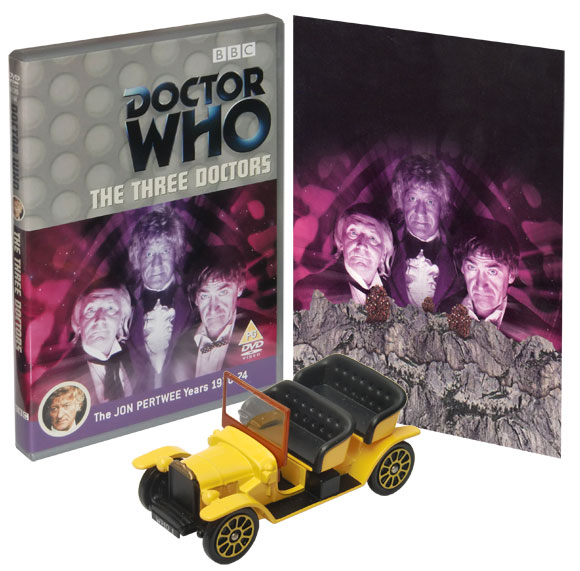 William Hartnell's performance recreates, for one last time, the First' Doctor as a powerful, commanding figure of authority. Patrick Troughton settles back with ease into his impish Second Doctor, whilst Jon Pertwee masterfully shoulders the burden of his previous incarnations, and demonstrates an ability to lead from the front.
The story is simply about the three Doctors, and all the other elements of the show are relegated to supporting status for once. The rest of the cast apparently know this, and seem to simply revel in the experience. How fitting that this story should see the Doctor forgiven by the Time Lords and allowed once more to travel in time and space…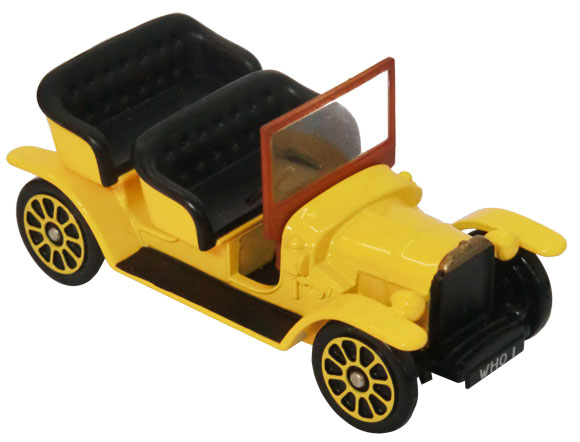 Would You Like More DVD Sets Like This?