Product Enterprise Remote Controlled Daleks
Product Enterprise – Remote Controlled Daleks
Since the year 2000 Product Enterprise have produced many Dalek Models in different sizes and colour schemes plus a talking Cyberman and K9.
TOTAL RADIO CONTROL FOR AMAZING DALEK ACTION
7 AUTHENTIC DALEK COMMANDS
POWERED ROTATING HEAD WITH FLASHING LIGHTS
BATTERIES INCLUDED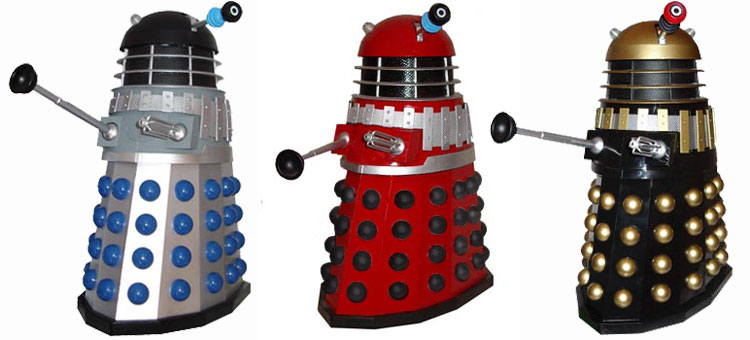 All the Daleks below featured in Classic Doctor Who stories including The Daleks, Planet of the Daleks, Genesis of the Daleks, Death to the Daleks, Rememberance of the Daleks.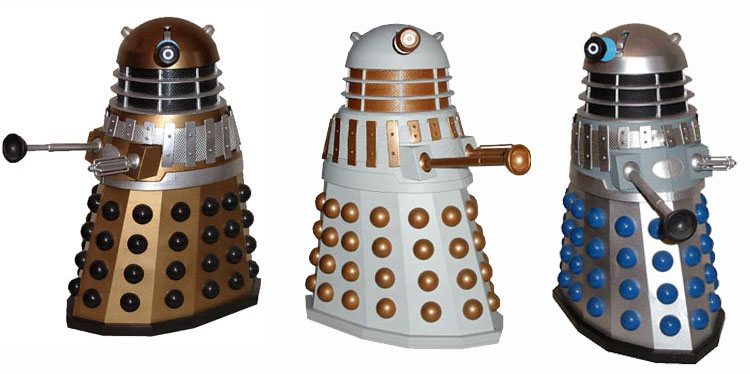 Product Enterprise items are discontinued but many items were re-branded under the new name  Sixteen 12 Collectibles.