Reeltime Pictures Shakedown Return of the Sontarans
The solar yacht Tiger Moth has a stowaway on board! On the run from its mortal enemy, the Sontarans, it will do anything to survive . . .
Unfortunately, the Sontarans will do anything to destroy it… Captain Lisa Deranne and her crew of rich misfits must band together or die as the clone warriors move in for the kill!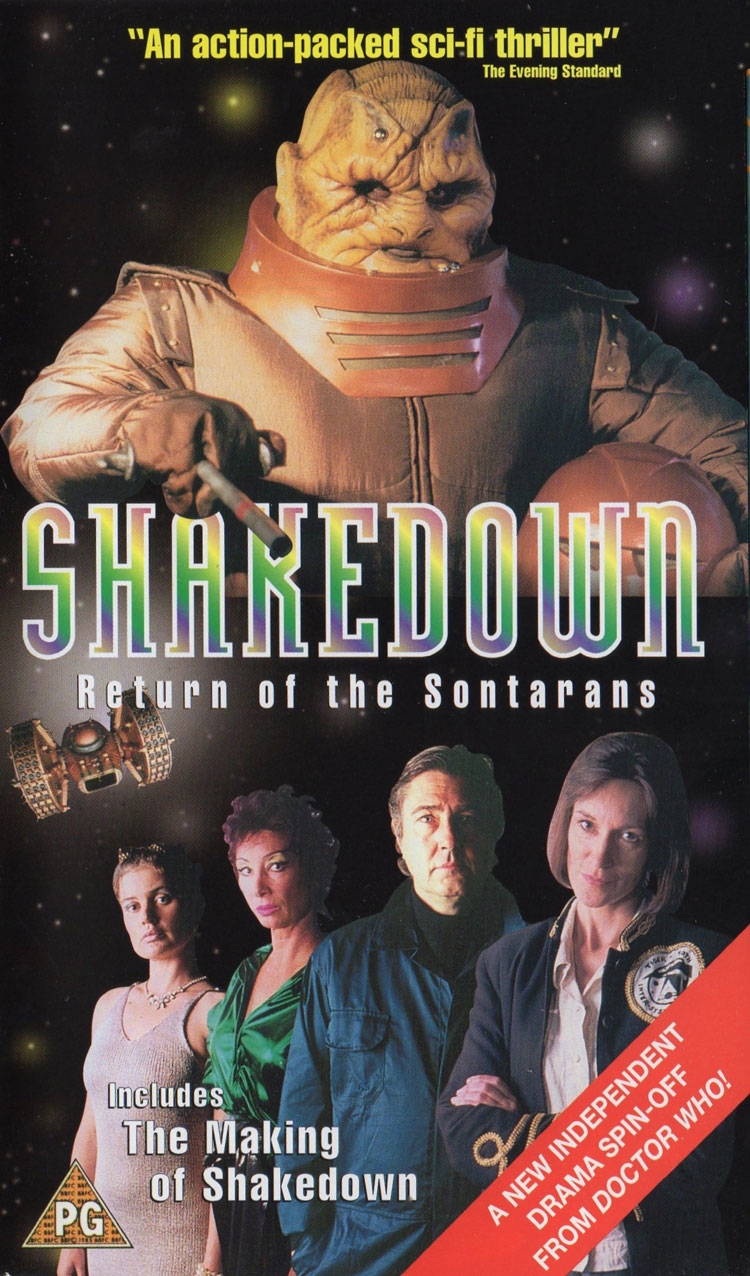 The Sontarans appeared in the BBCtv series Doctor Who for over a decade.
Last seen on our screens in the 1980's, these popular monsters have returned – and nothing is going to stand in their way!
Also, included for the first time a special bonus – The Making of Shakedown, a behind-the-scenes look at the production of this hour-long adventure story.
Written by TERRANCE DICKS, Directed by KEVIN DAVIES
starring BRIAN CROUCHER, JAN CHAPPELL, SOPHIE ALDRED, CAROLE ANN FORD and MICHAEL WISHER.