Reeltime Pictures Daemos Rising
Available to order from www.galaxy4.co.uk or www.timetraveltv.com
When Kate Lethbridge-Stewart responds to a message from ex-UNIT operative Douglas Cavendish, she has no idea what she is getting herself into. Arriving at Cavendish's country retreat, she finds herself caught up in ancient rituals and a demonic power her father had once helped to overcome.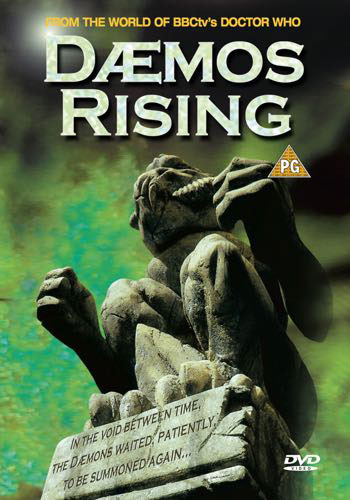 Summoned from its resting place by a tyranny from the future, a Daemon is set to return to Earth. Can Kate and the broken Cavendish save the planet from destruction or future domination?
Starring BEVERLEY CRESSMAN as Kate Lethbridge Stewart, MILES RICHARDSON as Capt. Douglas Cavendish and ANDREW WISHER as The Ghost.
Narrator IAN RICHARDSON
Written by DAVID J HOWE
Produced & Directed by KEITH BARNFATHER