RSD 2018 The Tomb Of The Cybermen Vinyl LP
Please note the retail price on record store day was £24.99
Now available to order from www.amazon.co.uk
You can also try searching for this item on www.ebay.co.uk
Exclusive to RSD2018, The Tomb Of The Cybermen is a classic Doctor Who story from 1967 featuring the second Doctor Patrick Troughton. Previously unreleased on vinyl, the story is two hours long spread across 2LP heavyweight silver vinyl, and featuring newly commissioned gatefold artwork, sleeve notes and on set photos. The Doctor faces the dreaded Cybermen in the digitally remastered soundtrack of the classic BBC TV story, with linking narration by Frazer Hines.
Please visit www.recordstoreday.co.uk to locate your nearest participating store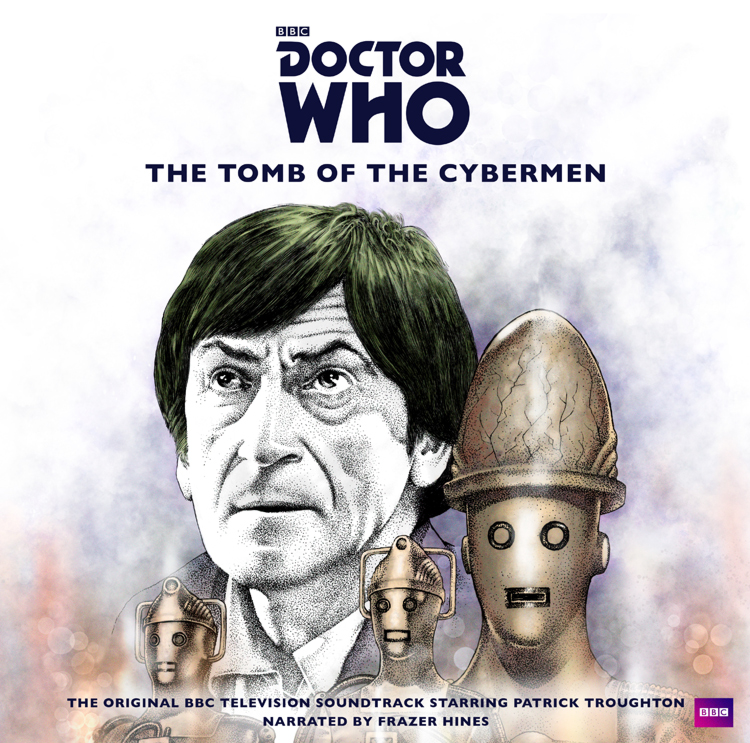 It has legendary status amongst Whovians as the serial was believed lost for many years until discovered in Hong Kong in 1992.The action of The Tomb of the Cybermen follows directly on from that of the preceding serial The Evil of the Daleks, with the Doctor and Jamie welcoming the newly orphaned Victoria aboard the TARDIS. Commissioned as Doctor Who and the Cybermen Planet, this was the third encounter between the Doctor and his half-human, half-machine foes.
It was co-written by Kit Pedler, who devised the Cybermen in The Tenth Planet, and Gerry Davis, the story editor who had helped develop them. This is limited to 3000 units worldwide.