RSD 2018 City of Death Vinyl LP
Please note the retail price on record store day was £24.99
Now available to order from www.amazon.co.uk
You can also try searching for this item on www.ebay.co.uk
Exclusive to RSD2018, City Of Death is a classic Doctor Who story from 1979, starring the fourth Doctor Tom Baker, Lalla Ward and Julian Glover. Featuring linking narration by Lalla Ward. Previously unreleased on vinyl, the two hour story is presented on 2LP heavyweight translucent green vinyl, and featuring newly commissioned gatefold artwork, sleeve notes and on set photos.
Please visit www.recordstoreday.co.uk to locate your nearest participating store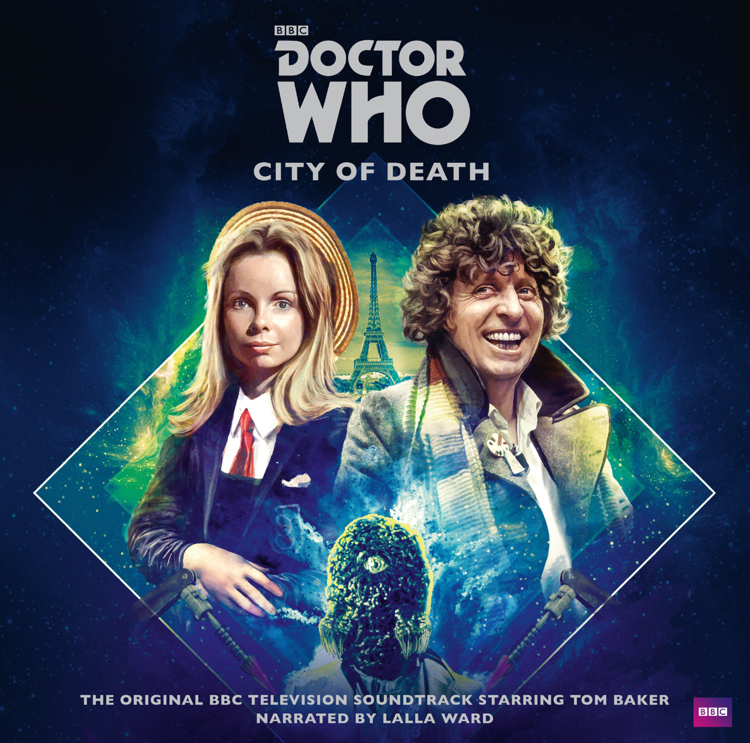 Whilst sightseeing in Paris, the Doctor and Romana notice a series of unexplained temporal disturbances. When a visit to the Louvre lands them in hot water, they realise that a certain Count Scarlioni knows more about advanced technology than a 20th-century Parisian should. With British detective Duggan in tow, the time travellers become embroiled in an audacious plot to steal the Mona Lisa and sell it on the open market. This is limited to 3000 units worldwide.