QMX Sonic Screwdriver Replicas + Monster toys
The Most Accurate Sonic Screwdriver Models Ever Created!
From www.io9.com
Quantum Mechanix is unveiling a series of Doctor Who sonic screwdrivers, designed by the actual Doctor Who propmaker, Nick Roboto, at San Diego Comic-Con. (And Nick will be there at Comic-Con, next to the lifesize TARDIS at the QMX booth!) There's also a new line of "Little Whovian Monsters," starting with some mini Weeping Angels and a Dalek. We've got the first exclusive look right here.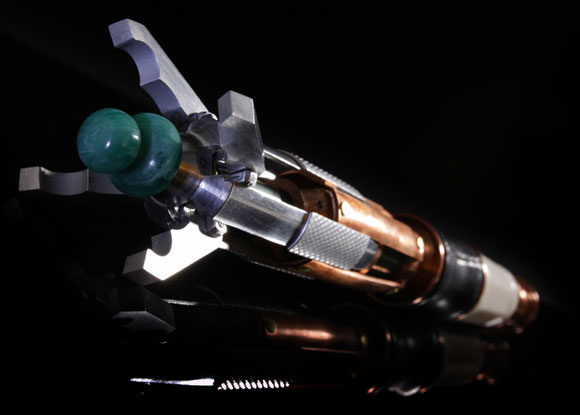 Read the full story and see many more images at io9 Here