Abbyshot 12th Doctor's Red Velvet Coat
Available to order in while stocks last from www.amazon.co.uk
Even when you're from Gallifrey, it can take a dozen or more regenerations (and the help from several die hard fans) before you get this luxurious Doctor Who coat! Step out in AbbyShot's Twelfth Doctor Red Velvet Coat—a perfect representation of craftsmanship from the ninth series' Time Lord, starring Peter Capaldi!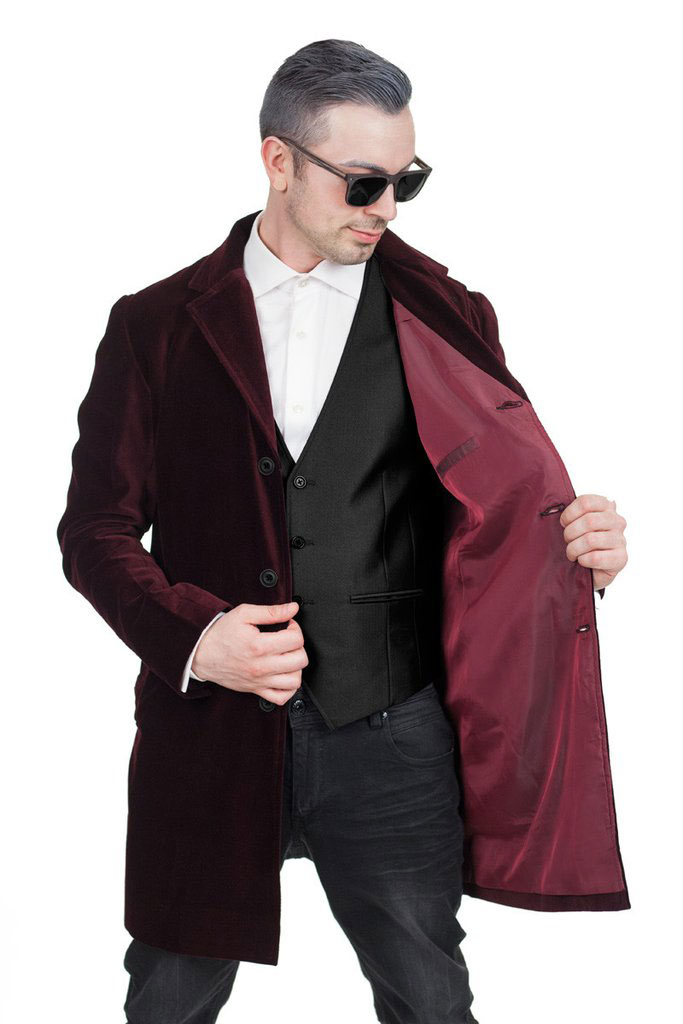 Are you trying to look more 'doctory'? This limited edition Crombie style coat is not only fashioned out of rich velvet, but it honors the finest companion! The vibrant colour and contemporary styling says "contemplative and pragmatic," but the sense for flair can't hide all of those deep seated emotions. It's just the best darn coat of all time streams!
Face the Raven in the Twelfth Doctor's stylish red velvet coat and add it to your Doctor Who wardrobe today—it'll suit you well in the TARDIS!