Virgin Novels New Adventures Books 1991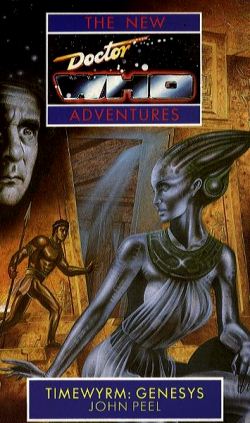 TIMEWYRM: GENESYS
by John Peel
Extract for the Prologue…
The starship shuddered. Another bolt lashed through the ether and ripped at the ship's exposed flank.
Somewhere a klaxon sounded, unheeded and unceasing. Smoke drifted through the darkened corridors. In the blood-red emergency lighting the creeping smoke was surreal, a living creature crawling towards the remnant of the crew.
Hissing to herself in fury, she surveyed the scene in the control room through the dying eyes of the pilot. Struggling to obey her and to stay alive…
Published June 1991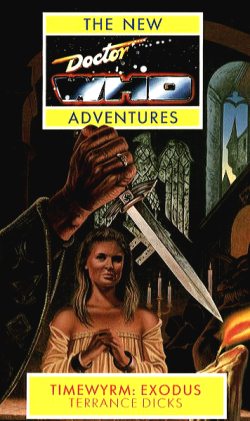 TIMEWYRM: EXODUS
by Terrance Dicks.
Extract for the Prologue…
She whirled through the space-time vortex in a cyclone of frustration and hatred, her ego seared by the burning pain of failure.
For all her parting boasts she had been defeated, forced to retreat. It was outrageous, unbelievable. Was she not a goddess – and more than a goddess?
Rationalization came swiftly. She had not retreated, she had withdrawn by choice, fallen back to plan a terrible revenge.
She examined the newness of her mind, that part of her which had once been…
Published August 1991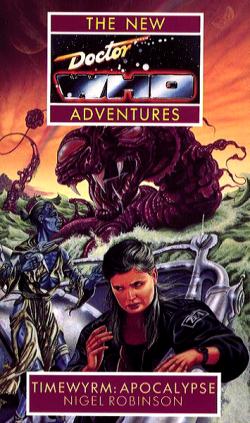 TIMEWYRM: APOCALPYSE
by NIGEL ROBINSON
Extract for the Prologue…
Fifteen billion years ago there was nothing, just a cold, dark emptiness. And that void was without form or meaning.
Then there was light, a small pinprick of incalculable energy which gave the cradling vacuum purpose.
Less than a millisecond passed and that superdense ball grew and shuddered, and exploded in a blazing outburst of energy and particles.
They streamed out of its centre, and met and coalesced…
Published October 1991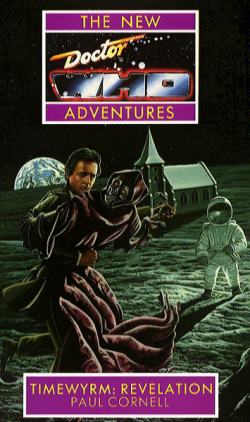 TIMEWYRM: REVELATION
by PAUL CORNELL
Extract for the Prologue…
They say that no two snowflakes are the same.
But nobody ever stops to check. Above the Academy blew great billows of them, whipping around the corners of the dark building as if to emphasize the structure's harsh lines.
Mount Cadon, Gallifrey's highest peak, extended to the fringes of the planet's atmosphere, and the Prydonian Academy stood far up its slopes.
From within the fortress, chanting could be heard…
Published December 1991



Other places of inertest…
Wikipedia New Adventures page.
Whoniverse Discontinuity Guide.