Monster Invasion Attack Cards Set1
Monster Invasion Attack Cards Set1
Monster Invasion have released a set of 20 downloadable "Attack Cards" which you can print out and add to your collection. You can access these cards, presumably with the code in issue 34 or 35, from your profile page on the Monster Invasion website.
The first batch of cards, available now, will enable you to play the game in issue 35.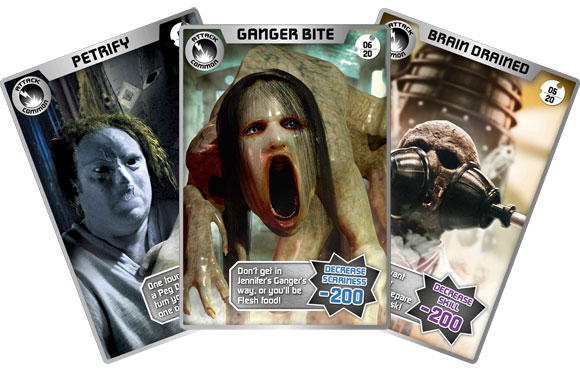 For those of you who cannot access them clink on the images below for larger versions to save and print out.