Mead Doctor Who 2020 Mini Wall Calendar

Available to order in the USA from www.amazon.com
Please note these are USA Calendars. UK releases are covered by Danilo.
Keep track of important dates, special events, and reminders with this colorful wall calendar.
Covers a 12 month date range from January 2020-December 2020. Each page features bold, psychedelic hues and a picture from the cast. The calendar blocks are uniquely shaped and colored to match the theme of that page.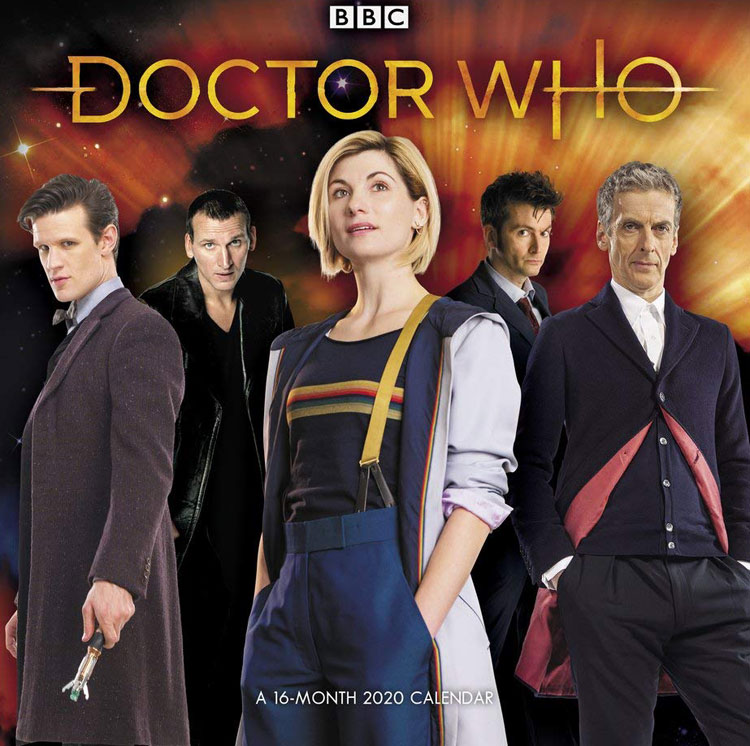 One month is over two pages with an image at the top and calendar page on the bottom. Jot down plans and notes in the unruled daily blocks. Includes a page with 4 extra calendar grids for September through December 2019 for early planning.
A great fit for tight spaces, this mini calendar is perfect for workstations and lockers. Printed on glossy paper stock. Measures 7″ x 7″ when closed, 7″ x 14″ when open.