LOVARZI Official Fifth Doctor Cricket Sweater
The Only Fifth Doctor Sweater Officially Licensed by the BBC!
Peter Davison's Fifth Doctor is one of the most popular incarnations of the world's favourite Time Lord – and deservedly so! He fought the Black Guardian, Cybermen, Silurians, and Sea Devils before sacrificing himself on Androzani Minor: this fresh-faced man who came and went like a summer cloud always looked every bit the hero.
Following Davison's original cricket whites notion, our officially-licensed Fifth Doctor Sweater is based on his much-loved Season 19 and 20 look. What's more, he also wore it for the 20th anniversary special, The Five Doctors, and 2007's charity short, Time Crash, which featured both the Fifth and Tenth Doctors – the first multi-Doctor story of the revived show!
Please make sure you select correct size. See additional image for size chart, if you click small thumbnail underneath main image, it should enlarge. Chest Size in Inches: XS-36 Small-38 Medium-41 Large-44 XL-47 XXL-50
Available to order now from www.lovarzi.co.uk post free.
Also available to order from LOVARZI via www.amazon.co.uk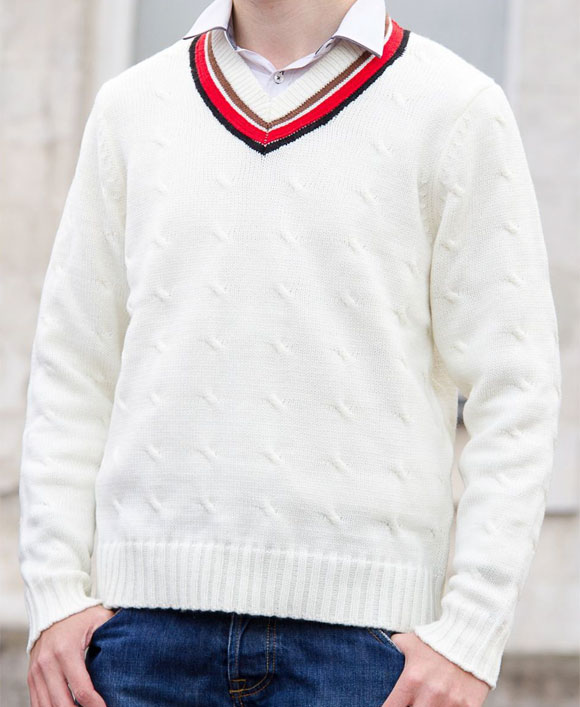 ---