Lovarzi Doctor Who Tardis Laptop Bag
Available to order from www.amazon.co.uk or direct from www.lovarzi.co.uk
A new range of high-quality Doctor Who bags materialises today with the TARDIS Laptop Bag, officially licensed by the BBC.
In an eye-catching blue, emblazoned with the Doctor Who logo, the bag utilises Time Lord technology: all you need to do is expand it using the side-poppers, and your bag becomes bigger on the inside!
A soft shell and padded insides keep your valuables safe, while an attachable shoulder strap turns the carryall into a messenger bag. There's an additional canvas loop on one side, meaning you can attach it to longer luggage handles for easy transportation.
Fans of the world's longest-running sci-fi show will also love the bag's finer details: the zip features the Who insignia and you'll find the Seal of Rassilon, a key Gallifreyan symbol, embroidered inside.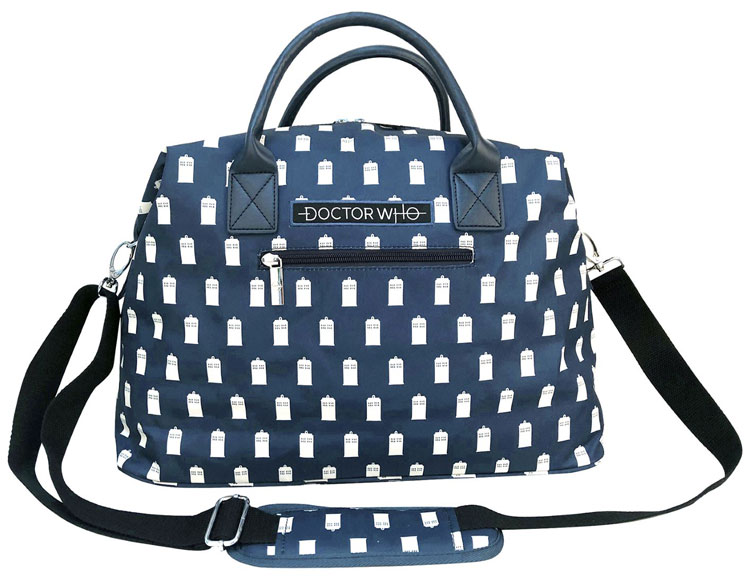 The bag has padded pockets inside and out, including one specially made for a 15″ laptop and a zipped outer compartment to store anything you need to find in a hurry like passports, tickets, or slightly-psychic paper. Further organisers inside are ideal for your prized possessions including sonic screwdrivers, jelly babies, anti-plastic, 500-year diaries, keys, satsumas, yo-yos, Alpha Centauran Table Tennis Club membership cards, alien coins… and anything else you may need on your adventures in time and space!
The design is exclusive to Veroli, sister brand of Lovarzi, which has created Doctor Who scarves, jumpers, ties, umbrellas, hats, and gloves since 2012, including the best-selling Fourth Doctor Scarf.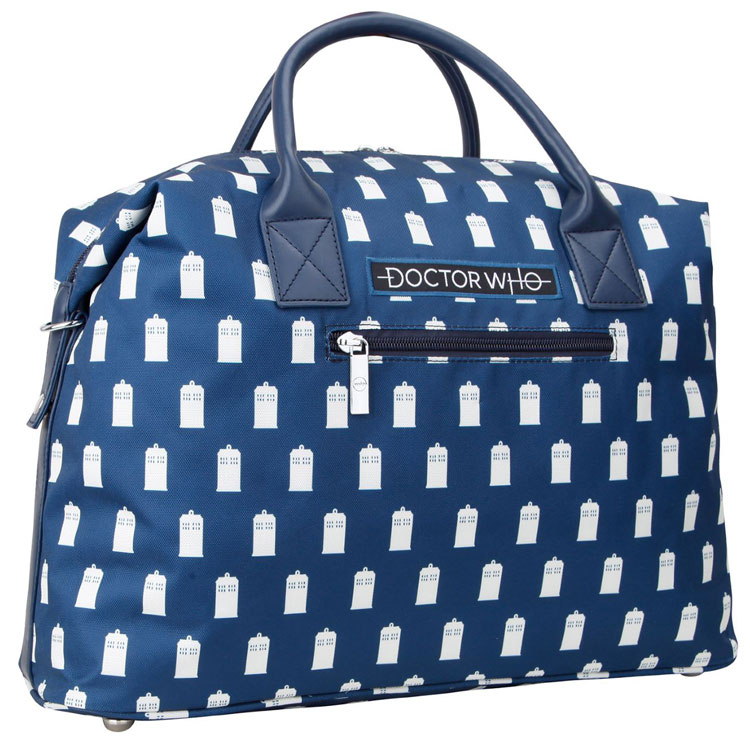 Maninder Singh Sahota, Director of Lovarzi and Veroli, says: "There was never any question about which design we should launch as our new line of Doctor Who unisex bags.Our latest items are the result of years of hard work and planning, so we can't wait for you to see what else we've got in store…"
The TARDIS made its debut in the first episode of Doctor Who, An Unearthly Child (1963), as Barbara Wright and Ian Chesterton followed a mysterious student, Susan, home – to a junk yard on Totter's Lane. Inside the compound, they found a blue box that seemed to be alive. Since then, the TARDIS (short for Time And Relative Dimension In Space) has become an iconic part of British culture, as synonymous with Doctor Who as the Daleks and Cybermen.
The TARDIS Laptop Bag is available from www.lovarzi.co.uk, priced £39.99.