Limited Edition Fine Art Costume Prints

The Collectable Art Company: Launches The 'Sixth Doctor' Costume Design
The Collectable Art Company has been officially licensed by BBC Worldwide to publish a series of Limited Edition Fine Art prints of Original Doctor Who Costume Designs.
Pat Godfrey's final design drawing for the Sixth Doctor's distinctive, multi-coloured outfit will launch the series. In 1984 Doctor Who Producer John Nathan-Turner took the bold decision to make the Doctor's Sixth incarnation's dress sense 'Totally tasteless'. The resulting costume was loved and hated by the fans of the series in equal measure!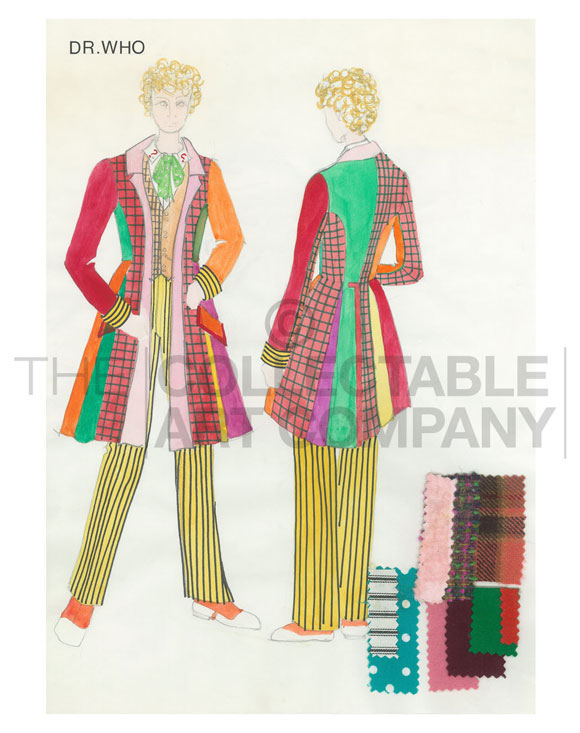 Limited to 1500 high quality prints, each A2 size reproduction is individually numbered and will be autographed by costume designer Pat Godfrey and the Sixth Doctor himself, Colin Baker.
It is accompanied by a Certificate of Authenticity and a special 28-page 'Script to Screen' booklet, which describes the making of the Sixth Doctor's iconic costume and includes an introduction by Colin Baker and an interview with Pat Godfrey.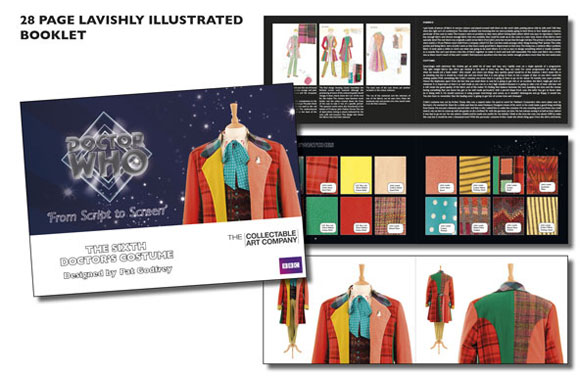 Grahame Flynn, Managing Director of The Collectable Art Company said, "We are delighted to have secured the rights to reproduce costume designs from this flagship BBC series. We are committed to bringing world-class, museum quality reproductions of the production designs to collectors. The range will expand to include the images from the classic and new series."

The print is available for pre-order now and will be formally on sale from 1st March.
Please visit www.thecollectableartcompany.com for more information and to register for exclusive offers and updates.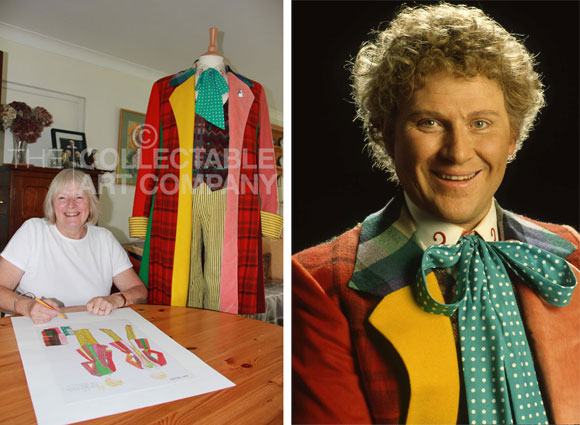 (Source: The Collectable Art Company Ltd.) All images copyright The Collectable Art Company