Series 5 Standees – Silurian/Stone Dalek
Lifesize Cardboard Standees – Silurian and Stone Dalek
These new standees are an addition to the Series 5 Standee range already available featuring A White Supreme Dalek, Red Dalek Drone, Ironside Army Dalek (Wartime),Regenerating Weeping Angel (Attacking), Tardis, Eleventh Doctor and Amy Pond.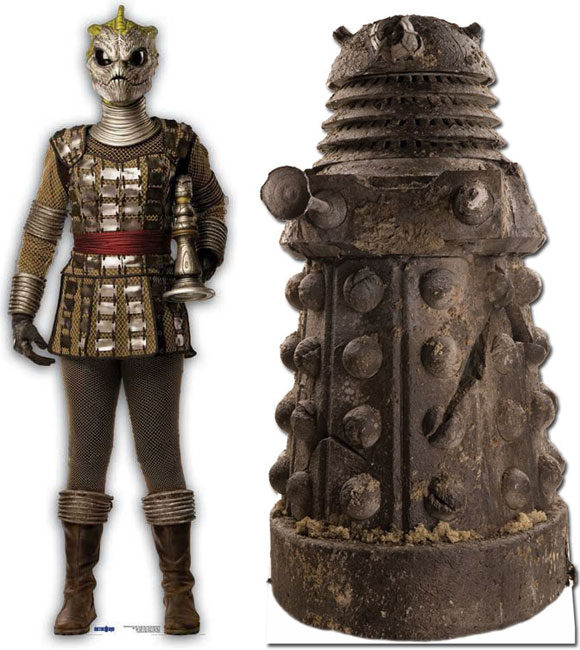 Cardboard cutouts have traditionally lined shop windows and the cinema foyer for years, but now you too can decorate your own home, office, child's bedroom or party venue with your favourite, movie, music or TV stars!
Click to view the full range click Here.
You can order these and other Doctor Who Standees from www.starstills.com.