Lethbridge-Stewart The Playing Dead Free Download
Candy Jar Books is pleased to announce the release of their latest free digital-only short story, The Playing Dead by newcomer Adrian Sherlock.
The Playing Dead will be given free with every pre-order of The Grandfather Infestation by John Peel, which is due out at the end of July. All subscribers will receive the short story automatically, as will those who purchase any of the bundles for the 2016 series.
"It's been a long held dream of mine to write a story about the classic era of Doctor Who, and the Lethbridge-Stewart series is a hugely exciting way to do that," said Adrian. "It was also personally very exciting to write a story which harkens back to classics like The Twilight Zone and The Omega Man, but with a very Who-ish twist. I'm eternally grateful to Andy for the chance to push the brave but unsuspecting Bishop into a world of shadows and dangers."
Range Editor Andy Frankham-Allen said: "Adrian came to my attention via John Peel. He's one of the many new voices were encouraging through a short story initiative, although we kind of did it backwards with Adrian. A novel pitch (set in his native Australia) led to this short story."
Adrian Sherlock is an Australian author who created the popular web-set Damon Dark and the Kindle series Sherlock Holmes: Time Detective.
Blurb: Lieutenant Bishop has survived a dangerous mission in Australia and is looking forward to going home. But he wakes up to find the streets of Darwin are empty; he seems to be the last man on Earth. Until from the shadows come strange creatures. The dead are walking, and they want Bishop. But Bishop has more to worry about than just himself – where is Anne Travers?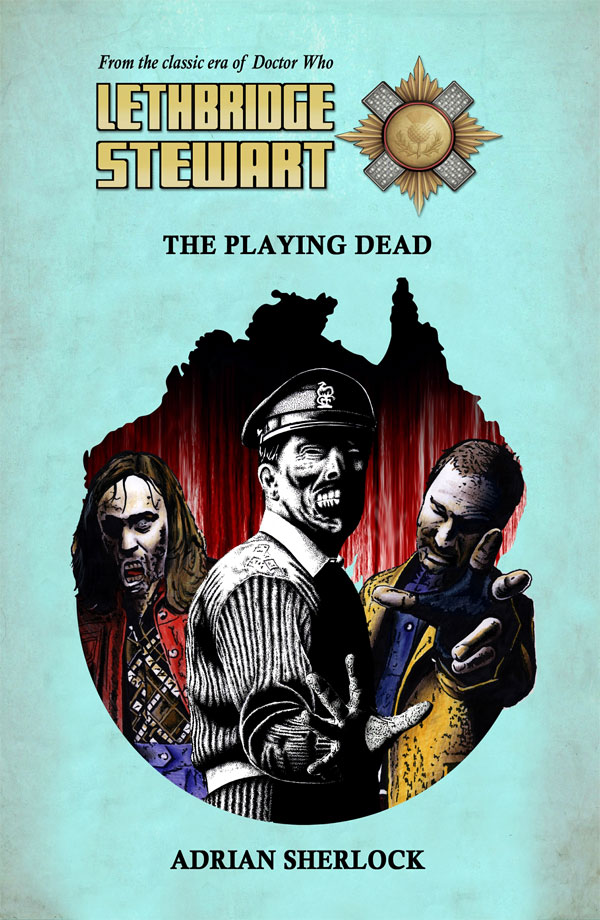 Keeping with the experimental nature of the free short stories, The Playing Dead is the first story to focus on Bill Bishop, the ever-popular adjutant to Lethbridge-Stewart. Adrian Sherlock said: "I had a lot of fun getting into the mind of Bishop, a character created especially for this series. It's telling that he is just as rounded and as interesting as Lethbridge-Stewart and Anne Travers. He is a worthy addition to the role-call of heroes we know and love from the classic era of Doctor Who. A joy to write for."
Although set within the current narrative of the book series, The Playing Dead moves the story forward a year. Shaun Russell, Head of Publishing, said: "It's nice to dip in and out of Lethbridge-Stewart's life with the short stories, and as we know where the characters will be in a year, namely Australia, we thought it would be fun to give a few hints to our readers."
The cover art is by Richard Young. "How could I say no to creating something a little different from my usual style? It's always nice to show people your range. Different strokes for different folks. And, of course, a chance to turn the Brig into a zombie… What's not to love?"
Candy Jar is also giving away the Lethbridge-Stewart short story The Band of Evil for free. To download this completely free story (no purchase necessary) go to www.candy-jar.co.uk
The Grandfather Infestation is now available for pre-order, for £8.99, directly from www.candy-jar.co.uk