Lethbridge-Stewart Black Eggs of Khufu Free Download
Candy Jar Books has released a brand new Lethbridge-Stewart short story for Easter. Just go to: www.candy-jar.co.uk and download the story for free.
The Black Eggs of Khufu by Tom Dexter features an ancient alien mystery, camels, explosions and a 'great egg race' across the desert.
Lauren Thomas, who recently joined Candy Jar Books as digital and social media assistant, said: "We really thought that Tom Dexter had reached his peak with The Fright Before Christmas. That was until we read his story about the pyramids."
Candy Jar Books launched the fully licensed Lethbridge-Stewart series in February 2015, with Andy Frankham-Allen's The Forgotten Son kicking off the venture in style. Three more titles were subsequently released; each met with high praise from fans and the press.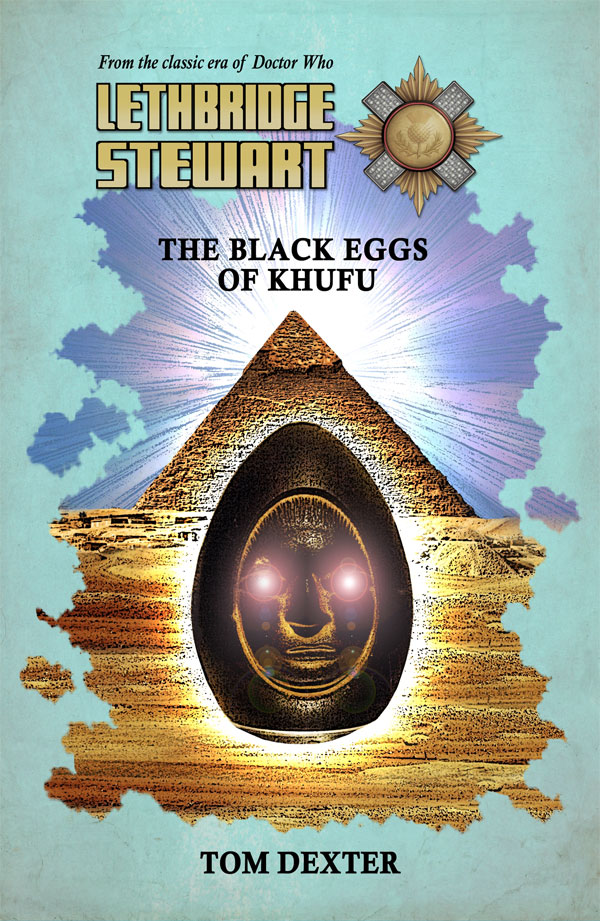 Sadie Miller, daughter of Elisabeth Sladen and Brian Miller, is set to return to the worlds of Doctor Who with her debut novel, Moon Blink. Sadie's book headlines the 2016 series of Lethbridge-Stewart novels, and is published in the spring, followed by Showstoppers! by Jonathan Cooper and The Grandfather Infestation by John Peel. A further three novels will be released in the autumn.
Candy Jar Books is also pleased to announce the release of The HAVOC Files, the collected short stories of 2015, in print for the first time! And as an added bonus the collection also includes a never-before-released story, The Enfolded Time by Andy Frankham-Allen, about which he says, "I did play with calling this one The Many Brigadiers, as we are in the unique position of being able to deal with the dating issues that plagued Lethbridge-Stewart during his time in Doctor Who. And, to break with tradition, this story is set outside the normal Lethbridge-Stewart narrative, taking place in 1990. It will, hopefully, prove to be a very different kind of story."
The usual discounted pre-order bundles will be on offer from Candy Jar, with a new subscription deal for those wishing to get six books for the price of five! The Lethbridge-Stewart series of books can now be pre-ordered from Candy Jar Books at www.candy-jar.co.uk