Lethbridge-Stewart Short Story Collection
Candy Jar Books is pleased to announce an exciting new collection of stories featuring Alistair Lethbridge-Stewart. The Lethbridge-Stewart Short Story Collection comes off the back of the publisher's mission to find new writing talent in south Wales and beyond.
In August 2017 Candy Jar offered aspiring writers and fans of the Lethbridge-Stewart series the opportunity to pen their own chapter in the Lethbridge-Stewart universe.
The results are in, and Candy Jar has collected the best and brightest writers in this short story anthology. Head of publishing, Shaun Russell, says: "With The Havoc Files coming to an end, and the Brig celebrating his fiftieth anniversary this year, I am very excited to be presenting a new take on this iconic character. We'v
e had such high quality stories and we feel the fans will enjoy taking an alternative journey alongside the Haisman characters."
The book features eight exclusive short stories featuring Lethbridge-Stewart at various stages in his life. This is a chance for fans to see the Brigadier like never seen him before!

The eight stories are:
Shadows in the Glen by Richard Brewer
The Friendship Paradox by Thomas Firth
Special Responsibility by Gary Tinnams
Soldier in Time by Martin Gregory
The Man with the Red Case by Matthew Ball
The Brigadier Rides Again by Ross Hastings
In Machina Exspiravit by Anthony Robertson
Burning Daylight by Paul Chase
The idea for the Lethbridge-Stewart Short Story Competition came from the company's commitment to shedding light on fresh writing talent. Since 2015 the Lethbridge-Stewart novels have championed previously unknown authors such as Jonathan Macho and Gareth Madgwick, alongside famous writing names in the Doctor Who universe including John Peel, Nick Walters, Simon A Forward and David A McIntee.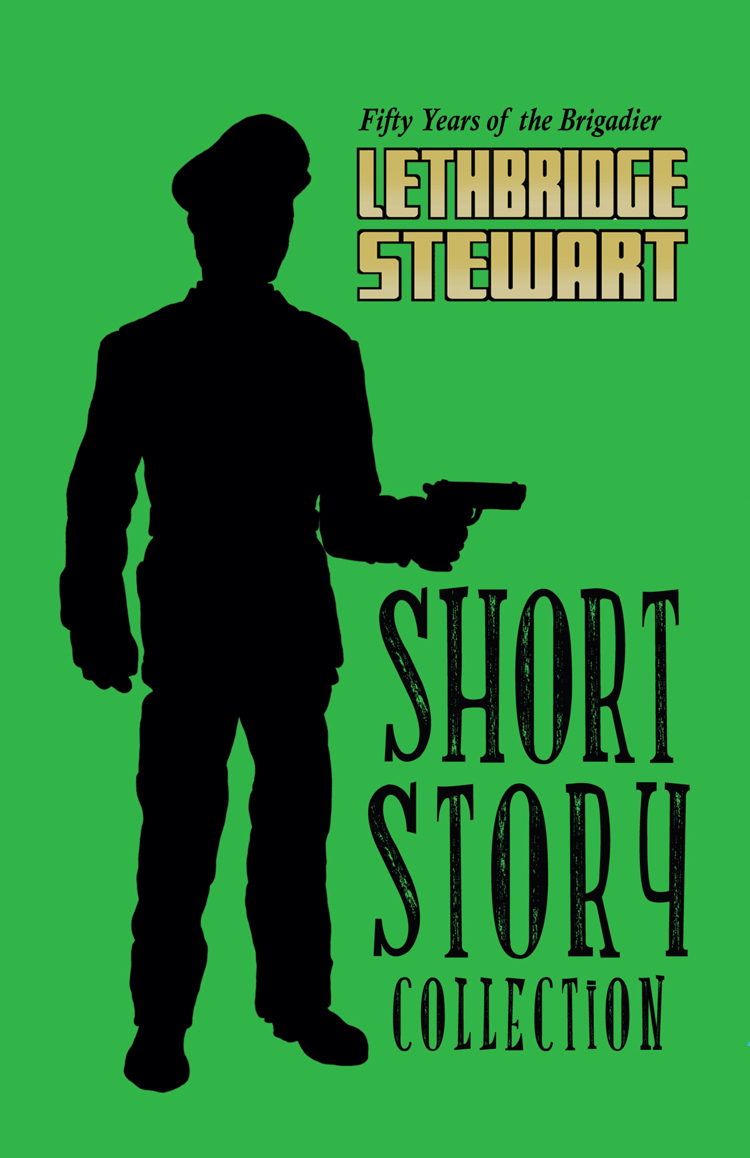 Lauren Thomas, publishing co-ordinator at Candy Jar Books, says: "It's been a real eye-opener to witness the abundance of creativity and passion held for the Brigadier by Doctor Who fans. We always knew that the submissions wouldn't disappoint, but we've truly been delighted by the quality of writing."
Range editor, Andy Frankham-Allen, says: "As we move into our planned second phase for the Brig, we feel it's time to explore all aspects of his life across the decades. This new approach will be seen first in Lineage (available to pre-order here) and will be followed by our six anniversary novels (due to be released later this year). As an alternative take on the character The Lethbridge-Stewart Short Story Collection fits perfectly within this new mindset."
Candy Jar will announce the top story in this collection later in the spring, and will reveal which author will get to work with Andy Frankham-Allen, Lethbridge-Stewart range editor and author of The Forgotten Son, Beast of Fang Rock and Night of the Intelligence, on a new Lethbridge-Stewart novel.
Andy continues: "It takes something special to get into the mind of the Brigadier and I'm anticipating great things from all of these talented new writers. You never know we may be launching a new Chris Chibnall or Terrance Dicks at the beginning of their career."
£1.50 from each book will be donated the Velindre Cancer Centre in Cardiff. Shaun, who received chemotherapy treatment at the centre, says: "In 2015 I was diagnosed with bowel cancer, just as we were launching the first Lethbridge-Stewart series. As you can imagine, undergoing six months of treatment was physically and emotionally draining. If it wasn't for the support of the centre I wouldn't have got through this difficult time. This is my way of giving something back."
As well as many other stories, the book features young Alistair in World War Two, the 1970s Brig in action, and retired Alistair as he discovers the real nightmare of commuting. Customers are advised that this book will be a limited edition release, only available to purchase directly from Candy Jar Books for £8.99 and with limited copies available.
The short story collection is in part a celebration of the fiftieth anniversary of the Brigadier, and comes alongside Candy Jar releasing another limited edition release, Lineage:
The Lethbridge-Stewart name carries with it stories of integrity, honour and courage. But was it always so? From its earliest origins with the Clan Stewart in Scotland, and the Lethbridges in Devon, England, the name has a storied past. Historical figures, history makers, military heroes… Lineage presents seven brand new tales from some of the most popular authors previously published in The HAVOC Files collection.
To order this book please visit www.candy-jar.co.uk