Lethbridge-Stewart Quiz Book
Available directly from Candy Jar Books at www.candy-jar.co.uk
Candy Jar Books is pleased to announce The Lethbridge-Stewart Quiz Book. Compiled by Mark Jones, the book collects together trivia from fifty years of the Brigadier's on-screen life.
The book also includes questions about the Target novels, Big Finish and BBC audio stories, comic strips and the Candy Jar Lethbridge-Stewart novels.
Mark Jones, author of the recent Lethbridge-Stewart free story United in Blood, says: "When Candy Jar asked me to compile The Lethbridge-Stewart Quiz Book I couldn't wait to get started. The Brigadier is a character that meant a great deal to me and it gave me the chance to watch the UNIT stories over again."
Like the classic Doctor Who Quiz Books of the 1980s, The Lethbridge-Stewart Quiz Book features over 750 questions on the UNIT era of Doctor Who and beyond. For instance:
• In the television story The Time Monster what was TOMTIT?
• Who is attempting to penetrate the Earth's crust in Inferno?
• What relation is James Lethbridge-Stewart to the Brigadier?
• What does UNIT stand for?
Shaun Russell, head of publishing at Candy Jar, is excited about the book. "I remember a trip to Lyme Regis as a boy where I found a copy of the first Doctor Who Quiz Book. For some reason my local WHSmith did not have this book, which made the discovery even more exciting. I don't think my sister appreciated it though. Asking me questions on the beach about Doctor Who was not her idea of fun."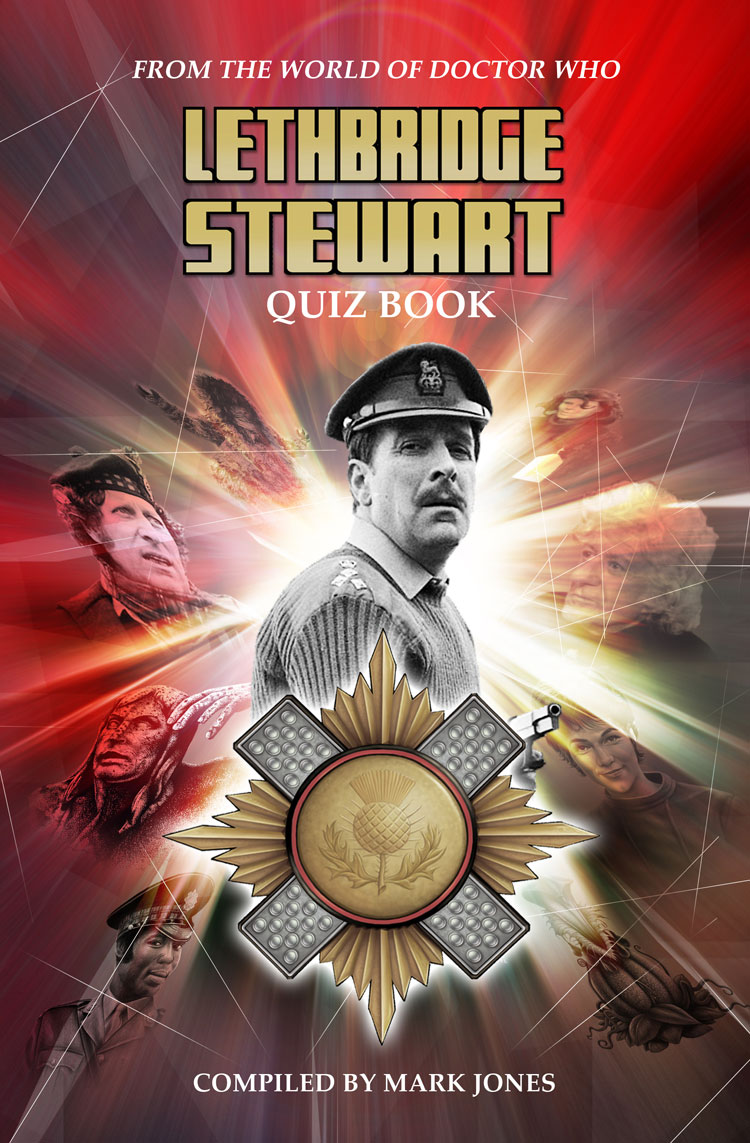 Mark is revisiting this classic formula, with twelve separate sections dedicated to the adventures of Brigadier Lethbridge-Stewart. He says: "There's something for everyone and it's a book that will provide hours of entertainment and a challenge to the old grey matter. It's a book for dipping into whenever you feel like challenging yourself or your friends – hopefully without too many arguments."
The Lethbridge-Stewart Quiz Book is currently only available from the Candy Jar website, for £8.99 (+ p&p). All pre-orders will receive a free PDF copy The HAVOC Files 1.
Night of the Intelligence is also released soon and can be ordered individually or as part of the discounted UK bundle (which includes the novels The Daughters of Earth by Sarah Groenewegen, The Dreamer's Lament by Benjamin Burford-Jones) for only £26.25 (including postage), saving £9.72, or an international bundle for only £45.00 (including postage), saving £5.97. Or, you can buy it as part of our yearly subscription offer. Order early to avoid disappointment.
Candy Jar still has twenty copies of the novella bundles left. The Life of Evans has been posted out, but you can still pre-order The Flaming Soldier and Day of the Intelligence. Order now to avoid disappointment. Only available directly from Candy Jar Books at www.candy-jar.co.uk